Week Ahead: July Jobs, FOMC Meeting and Earnings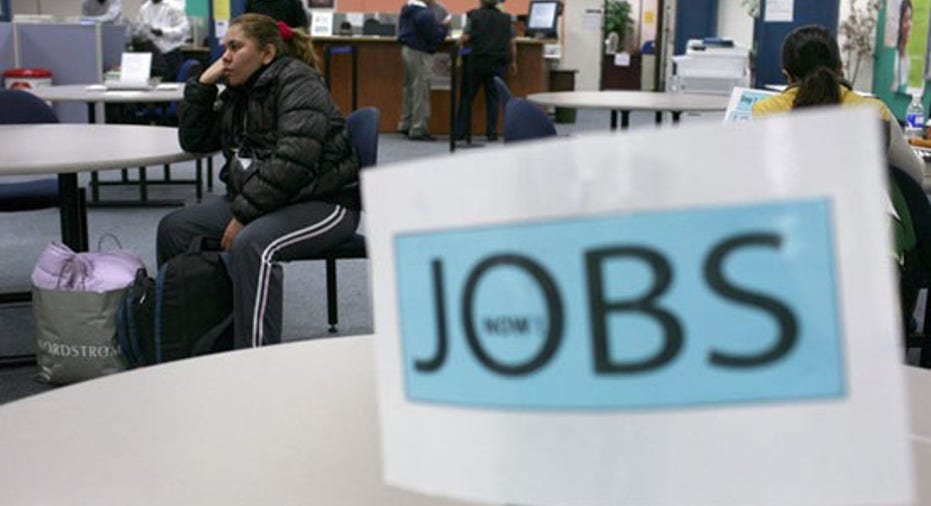 The July jobs report is due Friday and it will likely confirm what everyone already knows: the U.S. economy is in a lot of trouble. Federal Reserve policy makers meet next week, as well, and lots of second quarter earnings will be released.
For the fourth month in a row the number of jobs added to U.S. payrolls is expected to fall far below the 200,000 figure that briefly became the norm earlier this year. But job creation has slowed considerably since March and that isn't expected to have changed in July.
After a decidedly disappointing June, during which 80,000 jobs were added, economists have lowered their expectations for July, forecasting an additional 90,000 jobs which would keep the unemployment rate steady at 8.2%.
Investors will also be watching for signs the Federal Reserve might be closer to announcing additional stimulus programs. The Federal Open Markets Committee is meeting Tuesday and Wednesday and will release its latest economic forecasts at the end of the meeting.
For months Fed members -- usually in the voice of Chairman Ben Bernanke -- have stated their willingness to act again if the situation warrants it. But Bernanke is usually careful to avoid specifics, such as what exactly needs to happen to prompt additional action and when that might take place.
Most analysts assume the Fed will resort to additional bond buying, known as quantitative easing. The Fed has already announced that historically low interest rates will remain in place until late 2014 and that isn't expected to change.
The European Central Bank and Bank of England are also meeting next week.
Auto sales are due on Wednesday, and demand for smaller more fuel-efficient cars is expected to help car makers report sizable increases from sales a year ago. Toyota (NYSE: TM) and Honda (NYSE: HMC) are expected to benefit from the growing demand for small cars.
Second-quarter earnings reports will continue to roll out. Among the bellwether companies expected to report are: General Motors (NYSE: GM), Pfizer (NYSE: PFE) Kraft Foods (NYSE: KFT), Proctor & Gamble (NYSE: PG), Aetna (NYSE: AET), CBS Corp. (NYSE: CBS), Time Warner (NYSE: TWX) Viacom Inc. (VIA).
U.S. retailers will release July figures on Thursday. Despite falling consumer confidence due to a fragile labor market, analysts believe retailers will report an increase in same-store sales.