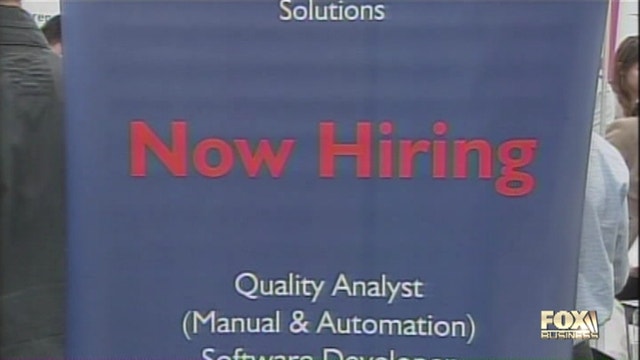 The February jobs report is out next Friday and should prove the highlight of an otherwise light week for economic data.
Quarterly earnings reports are winding down with a handful of bellwether companies, not least home construction firm Hovnanian Enterprises (NYSE:HOV), which is scheduled to report on Wednesday.
The January jobs report was a disappointment – the headline unemployment rate rose slightly to 7.9% from 7.8% and the economy added just 157,000 jobs, according to the Department of Labor.
The number of jobs added fell in a now-familiar range of between 150,000 and 160,000, the same range seen through most of 2012.
Economists believe that number will have to climb well above 200,000 if the U.S. is to make a lasting dent in the unemployment rate. That's important because the Federal Reserve has essentially tied its fiscal policy to that rate, vowing not to tighten its loose fiscal policies until the rate falls below 6.5%. Keeping interest rates at historically low levels risks runaway inflation.
Payroll processor ADP (NYSE:ADP) will release its employment report on Wednesday. The report often serves as a good forecast of the government report due later in the week.
Also due next week are: the Institute for Supply Management's non-manufacturing index, a good measure of demand in a range of industries, on Tuesday; factory orders are released on Wednesday; the Federal Reserve's beige book, a measure of economic activity in the Fed's regional areas, is also out on Wednesday; and a report on international trade is due Thursday.
Hovnanian's earnings are important because a detailed forecast by the company could shed light on where the firm sees the housing industry headed into 2013 and beyond.
Other significant earnings reports are due from: retailer Staples (NASDAQ:SPLS) on Wednesday; tax return processor H&R Block (NYSE:HRB), grocery store chain Kroger (NYSE:KR), Internet radio company Pandora Media (NYSE:P) on Thursday.