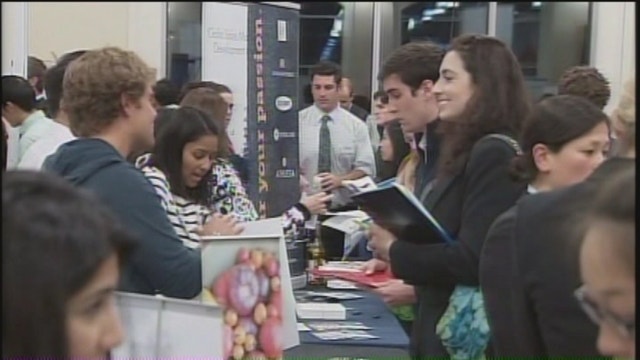 Investors will be looking for signs of sustained strength in U.S. labor markets next week when the government releases its June jobs report on Friday.
Additional economic data are scant in a week shortened by the July 4th holiday. All U.S. banks and securities markets will be closed on Thursday to mark the holiday.
The U.S. labor market has become an intense focal point for investors in recent months as the Federal Reserve has tied its monetary policies to the unemployment rate. Fed Chairman Ben Bernanke has said the Fed will consider scaling back its easy money policies only when the U.S. labor markets show signs of sustained growth.
That hasn't happened yet.
In May U.S. employers added 175,000 jobs, a slight improvement over April, but not nearly enough to inspire confidence that hiring is gaining strong momentum. The headline unemployment rate ticked higher to 7.6% in May from 7.5% a month earlier.
Economists said the uptick in the rate was caused by more people returning to the workforce by attempting to find jobs, a good sign. People who are no longer looking for work aren't counted among the workforce used to determine the unemployment rate.
Forecasts for June's report reflect analysts' belief that the job market remains sluggish. The economy is expected to have added 165,000 jobs and the unemployment rate is expected to drop slightly to 7.5%.
U.S. motor vehicle sales are out Tuesday. U.S. car sales have been strong in recent months due to exceptionally low interest rates and rising consumer sentiment, which approached a six-year high at the end of June, according to figures released Friday.
Two key manufacturing reports are also due next week: the ISM index and the Purchasing Manufacturers Index, both of which gauge factory output, are both due Monday.
On Wednesday payroll company ADP (NYSE:ADP) will release its June jobs report. The number is often a good indication of what the government report will look like when it's released a few days later. The weekly jobless claim data from the Labor Department, usually released on Thursday, will be unveiled on Wednesday.