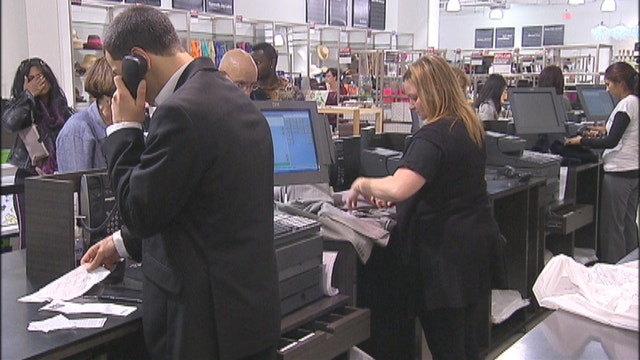 Economic data due next week will provide insight into inflation, consumer sentiment and housing. And earnings season continues with a report from the world's largest retailer, Wal-Mart (NYSE:WMT).
The producer price index (PPI), which measures changes in prices charged by U.S. manufacturers and service providers, is due out Tuesday. The consumer price index (CPI), which measures the prices of a group of products commonly purchased by consumers, is out Wednesday.
Both indicators, particularly the CPI, are being closely watched as inflation has become a central focus of the Federal Reserve. Initially, the Fed would like to see prices climb as a sign that wages are rising as a result of a strengthening labor market. Inflation has been hovering for months at about half the 2% rate targeted by the Fed as wages have been practically stagnant.
There is also concern about prices rising too fast, leading to runaway inflation due to historically low interest rates and other easy-money policies introduced by the Fed after the financial crisis.
A report on April retail sales is due Tuesday and analysts are expecting the numbers to rise in tandem with the temperature. Retail sales were down in the first quarter, the disappointing numbers blamed primarily on snowstorms and cold weather that shut down huge swaths of the U.S. in January and February and made it hard for Americans to go shopping.
Consumer sentiment data is out on Friday with the release of the Reuters/University of Michigan Consumer Sentiment Index and the numbers are expected to move higher based on signs of growing momentum in U.S. labor markets. The April jobs report was decidedly mixed: on a positive note the headline unemployment rate fell to 6.3% and 288,000 jobs were created, but hundreds of thousands of people left the workforce.
A report on April housing starts is out Friday and analysts don't expect much change from so-so March data.
On the earnings front, reports are due Monday from Alteva (NYSE:ALTV); Wednesday from Cisco Systems (NASDAQ:CSCO) and Deere & Co., (NYSE:DE); Thursday from Wal-Mart, Applied Materials (NASDAQ:AMAT), and J.C. Penney (NYSE:JCP).