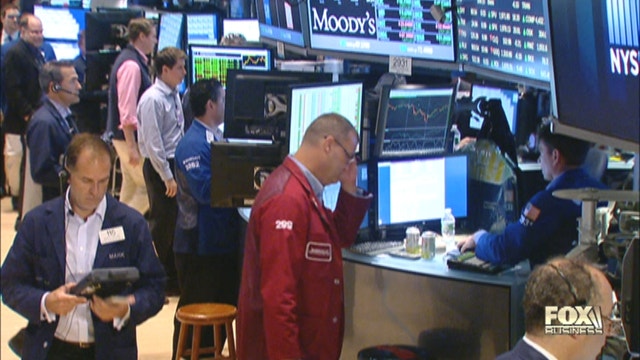 A key inflation gauge, housing data and lots more earnings reports – notably from tech giant Microsoft just days after announcing massive layoffs – highlight next week's economic calendar.
Earnings from online powerhouses Netflix, Facebook and Amazon.com will also draw scrutiny.
The Consumer Price Index for June, due Tuesday at 8:30 a.m., measures the change in prices month-over-month to a basket of consumer goods and is the most widely-used figure for gauging inflation.
Inflation is arguably the most significant economic indicator now being watched by the Federal Reserve for use in determining future monetary policy, especially the timing and trajectory of raising interest rates.
Inflation has been running well below the Fed's target rate of 2% and central bankers want prices to move higher as an indication of the health of the economy. Rising prices are generally a result of higher wages, both of which occur when demand for jobs tightens – all signs of a recovering economy.
On the other hand, some Fed members fear that years of economic stimulus, which have pumped trillions of dollars of cash into the economy, could lead to runaway inflation unless the Fed keeps a close eye on consumer prices.
Reports on existing home sales and new home sales, due Tuesday and Thursday respectively, will shed light on a sector that many analysts feel has lost momentum and is causing a drag on the broader economic recovery.
"The housing sector, however, has shown little recent progress. While this sector has recovered notably from its earlier trough, housing activity leveled off in the wake of last year's increase in mortgage rates, and readings this year have, overall, continued to be disappointing," Fed Chair Janet Yellen said in prepared remarks during her Congressional testimony this week.
Housing sales have fallen off in 2014 and the impact has had a domino effect, cutting into the important construction, retail and labor markets.
Microsoft's (NASDAQ: MSFT) earnings are out Tuesday and investors will be looking for evidence that new CEO Satya Nadella is reversing the fortunes of the tech behemoth as it looks to streamline and become a leading force once again. The pioneering software company said Thursday it will layoff 18,000 employees over the next year.
In addition to Netflix (NASDAQ: NFLX), Facebook (NASDAQ: FB) and Amazon.com (NASDAQ: AMZN), other bellwether companies reporting next week include: Halliburton (NYSE: HAL), Coca-Cola (NYSE: KO), Verizon Communication (NYSE: VC), AT&T (NYSE: T), Boeing (NYSE: BA), PepsiCo (NYSE: PEP), Visa (NYSE: V), Starbucks (NASDAQ: SBUX) and Caterpillar (NYSE: CAT).