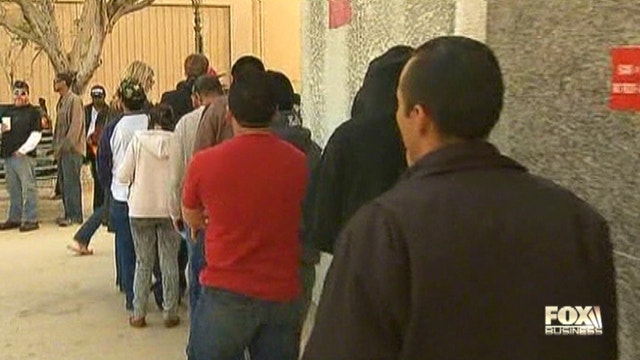 Next week will see the release of arguably the most important monthly jobs report in recent memory. Securities markets are closed Monday for the Labor Day holiday.
The August report from the U.S. Labor Department, due out Friday, is widely expected to play a key role in the Federal Reserve's decision regarding when and how the central bank will begin scaling back its long-running easy-money policies.
Most investors and analysts believe only an extremely disappointing report will stop the Fed from announcing later this month a plan to begin scaling back its $85 billion a month bond purchasing program. The Fed's two-day September meeting is scheduled for Sept. 17 and 18.
For months the Fed has been signaling its intention to begin phasing out the bond purchase program known as quantitative easing. In statements and public comments, some Fed members have supported moving away from stimulus sooner rather than later, possibly as early as September.
Global securities markets, which have surged under the Fed's unprecedented interventionist policies in the wake of the 2008 financial crisis, seem prepared for a policy shift announcement on Sept. 18 at the conclusion of the Fed's two-day meeting.
It's widely believed that if next Friday's jobs report comes close to expectations it will prompt the Fed to announce some form of tapering, probably a slight reduction in the number of mortgage-backed securities purchased each month. The Fed has said it will keep interest rates at their near zero range for the foreseeable future.
July's report showed an increase of 162,000 jobs and the unemployment rate ticked lower to 7.4%. Although hardly robust, the report fed the view that the U.S. economy broadly and labor markets specifically are on the mend.
The Fed has made improvements to the labor market the primary focus of its policies for much of the past year. The latest round of bond purchases, initiated last September, were specifically intended to spur job growth.
Also on tap for next week is the ISM Manufacturing index due Tuesday, and motor vehicle sales and international trade figures on Wednesday.