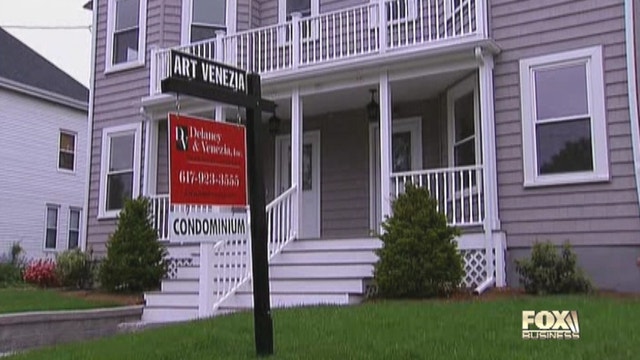 Housing data will take center stage next week as investors try to determine if bad weather is the cause of a recent housing slump or if the important sector is losing momentum.
The sector got more bad news on Friday when an existing home sales report showed that the figure fell by 5.1% in January, well below expectations. However, as they have with recent disappointing housing reports, analysts blamed the lousy numbers on bad weather in much of the country.
"People tend to stay away from open houses when the average temperature falls below zero, as it did in the Midwest did during this month," analysts at IHS Global Insight said in a report.
Home prices had been soaring late last year in many regions, prompting concerns of another real estate bubble. But rising mortgage rates has taken some of the steam out of that engine.
Key housing indicators due next week include the S&P Case-Shiller Home Price Index on Tuesday, which gauges home prices in 20 large U.S. cities, and the Federal Housing Finance Agency House Price Index, also out Tuesday, and a report on new home sales on Wednesday.
A report on consumer confidence is out on Tuesday. The report gauges consumer sentiment toward buying and is an important element in predicting demand for goods. An uptick in consumer confidence usually means greater demand for goods, which is a plus for the economy.
Manufacturing data out next week include the Dallas Fed Manufacturing Survey on Monday, the Richmond Fed Manufacturing Index on Tuesday and a report on durable goods orders on Thursday.
A report on fourth-quarter gross domestic product is out on Friday and analysts expect the number to be revised downward from earlier estimates.
On Thursday, Federal Reserve Chair Janet Yellen will appear before a Senate committee as part of a semi-annual report to Congress on monetary policy. Her testimony isn't expected to differ much from testimony earlier this month before a House committee – no dramatic shifts in policy with her in charge -- gradual tapering will continue unless data shift dramatically, and interest rates aren't going up for a while.