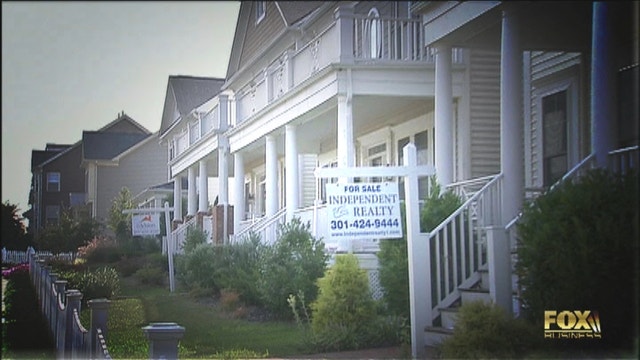 Housing data and a report on gross domestic product will highlight next week's economic calendar. U.S. banks and securities markets are closed Monday for the Memorial Day holiday.
The Federal Reserve has cited a weak housing market as a recent stumbling block holding back the broader economic recovery. Sales of new and existing homes slowed during the first quarter, primarily due to a rough winter in much of the country.
April showed some improvement with existing home sales rising 1.3% to 4.65 million month over month. Single-family sales climbed 0.5%, while condo and co-op sales rose 7.3%. The April increases put an end to several consecutive weaker-than-expected months. New home sales jumped 6.4% to 433,000, what analysts described as a "badly needed return to a moderate level."
The bad weather combined with rising mortgage rates cut into sales, and that's put pressure on home prices. Consequently, analysts will be watching Tuesday when two influential gauges of housing prices will be released: the Federal Housing Finance Agency's house price index and S&P Case-Shiller index.
GDP, the total value of everything produced in the U.S., came to a virtual standstill during the first quarter, rising at an annual rate of just 0.1%. Again the weather was blamed. On Tuesday a second reading is due and economists believe it could be worse than the first.
"The second estimate of first-quarter nominal GDP will likely be revised down by $40 billion and push real growth to -0.8% from 0.1% as initially reported. Half of the downgrade is attributable to a drag in inventories in the retail and manufacturing sectors, and half comes from weaker final sales in foreign trade and construction, which offset stronger retail sales," said analysts at IHS Global Insight.
GDP is expected to pick up considerably in the second quarter, rising to around 3%, as the weather warms up and pent-up demand is released for goods and services.
Also due next week are reports on consumer confidence on Tuesday and consumer sentiment on Friday. Both numbers are expected to move slightly higher as an improving U.S. labor market offsets concerns for rising food and energy costs.