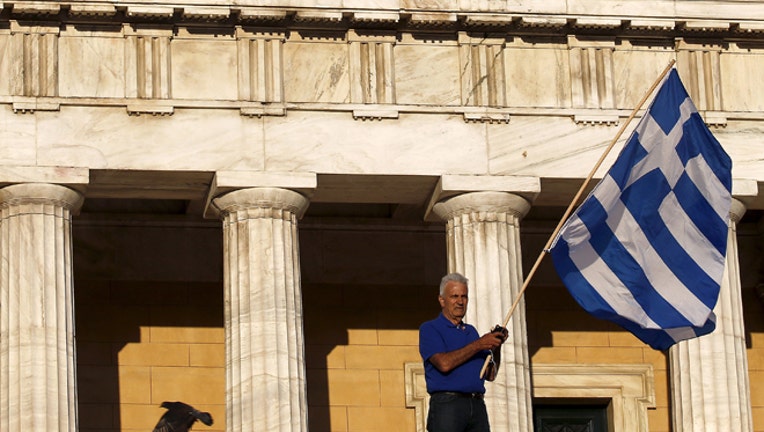 A deal to keep Greece from defaulting on its debts and another important monthly jobs report will keep investors busy next week. Also on tap is a slew of economic data from the key housing, manufacturing and automotive sectors.
Greece has until Tuesday to come up with 1.6 billion euro to make good on its latest payment to the International Monetary Fund or possibly be forced to default on its debts, raising the likelihood that Greece could exit the single-currency eurozone.
Greek and European fiscal leaders are meeting all weekend in an effort to hammer out a deal but recently elected Greek leaders are adamant they will not comply with austerity measures mandated by the original loans. So it's anybody's guess what will happen ahead of Tuesday's deadline.
A default could lead to a contagion if Greece's inability to pay its debts adversely affects financial institutions holding Greek debt.
The jobs report out Thursday (instead of Friday due to the July Fourth holiday) will be closely watched by the Federal Reserve as the central bank closes in on a decision to raise interest rates.
Another positive report, especially in the area of wage growth, will enhance the likelihood of a September rate hike. Analysts are expecting another strong month of job creation, predicting more than 250,000 new jobs and that the unemployment rate will dip lower to 5.4%.
Also due out next week is data on pending home sales on Monday and  the S&P Case-Shiller Home Price Index on Tuesday.
A report on consumer confidence is out Tuesday and it's expected to show a similar sharp rise in optimism among consumers as Friday's consumer sentiment report from the University of Michigan. Consumers are feeling better about their spending power and the overall economic outlook as their wages have increased.
The ISM Manufacturing Index is out Wednesday; June motor vehicle sales are also out Wednesday; a report on monthly factory orders is out Thursday.
U.S. securities markets and banks are closed Friday for the July Fourth holiday.