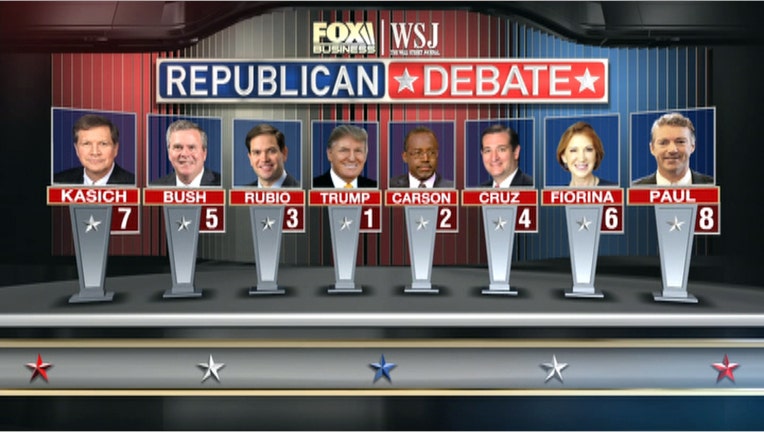 The highlight of next week's economic calendar will be the Republican presidential debates sponsored by FOX Business Network and the Wall Street Journal, which will focus on the economy and other business-related subjects.
Also on tap are a handful of economic reports focusing on inflation, trade, retail sales and consumer sentiment.
The debates, scheduled for Tuesday night in Milwaukee, will allow the 12 candidates participating to express their views on topics ranging from regulation to tax reform and everything in between.
Participating in the prime time debate at 9 p.m. ET are retired neurosurgeon Ben Carson, celebrity businessman Donald Trump, former Florida Gov. Jeb Bush, Florida Sen. Marco Rubio, former Hewlett-Packard (NYSE:HPQ) CEO Carly Fiorina, Ohio Gov. John Kasich, Texas Sen. Ted Cruz and Tennessee Sen. Rand Paul.
Participating in the earlier debate at 7 p.m. ET, because their low poll numbers disqualified them from the main event, are New Jersey Gov. Chris Christie, Louisiana Gov. Bobby Jindal, former Arkansas Gov. Mike Huckabee and former Pennsylvania Sen. Rick Santorum.
Former New York Gov. George Pataki and South Carolina Sen. Lindsey Graham did not qualify for either debate, nor did ex-Virginia Gov. Jim Gilmore.
The first debate will be one hour in length and moderated by FBN anchors Trish Regan, Sandra Smith & WSJ's Washington Bureau Chief Gerald Seib. The second debate will span two hours and be moderated by FBN anchors Maria Bartiromo, Neil Cavuto and WSJ Editor-in-Chief Gerard Baker. The debates will focus on the most important business and economic issues facing the United States including job creation, social security and taxes.
Important economic reports due out next week include data on import and export prices on Tuesday; the Producer Price Index, an important gauge of inflation, due out Friday; and data on consumer sentiment and October retail sales, both also out Friday.