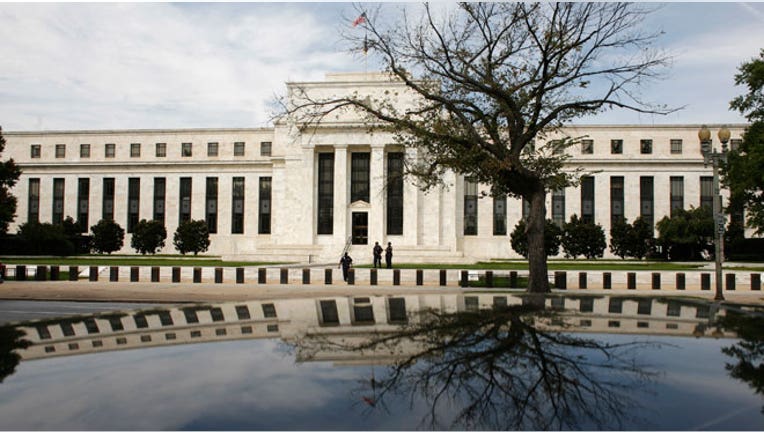 A Federal Reserve meeting, another second quarter GDP number and lots more earnings highlight next week's economic calendar.
The Fed will meet Tuesday and Wednesday and issue a statement at the conclusion of Wednesday's meeting. Policy makers aren't expected to make any significant decisions this week, but investors will be looking for clues as to whether the Fed is closer to making a decision on raising interest rates.
It's widely expected that the Fed will raise rates at least once in 2015, possibly at the September meeting. The Fed this week is likely to offer its assessment on recent economic data such as the strong June jobs reports and a handful of decent housing reports.
The GDP figure, out Thursday, is expected to be revised slightly upward based on strong consumer spending figures than previously reported. "GDP likely expanded 2.3% in the second quarter as a result of a rise in consumption, residential investment, and exports and a smaller drag from nonresidential structures and imports," analysts at IHS Global Insight said Friday.
First quarter GDP was disappointing but not as bad as first believed. Many economists believe GDP will recover sharply in the second half.
A report on consumer sentiment is out Friday and a report on durable goods on Monday.
"Durable goods likely rose 3.5% in June due to a spike in aircraft orders, while core capital goods fell. The employment cost index probably grew 0.6% in the second quarter. Both the University of Michigan Consumer Sentiment Index and the Conference Board's Consumer Confidence Index fell as a result of stock market volatility and events in Greece and China," the IHS analysts said.
Among the bellwether companies reporting earnings next week are: Ford Motor Co. (NYSE:F), U.S. Steel (NYSE:X) and Pfizer (NYSE:PFE) on Tuesday; Altria (NYSE:MO), GlaxoSmithKline (NYSE:GSK), MetLife (NYSE:MET), and WholeFoods (NYSE:WFM) on Wednesday; Time Warner Cable (NYSE:TWC) on Thursday; Chevron (NYSE:CVX) and ExxonMobil (NYSE:XOM) on Friday.