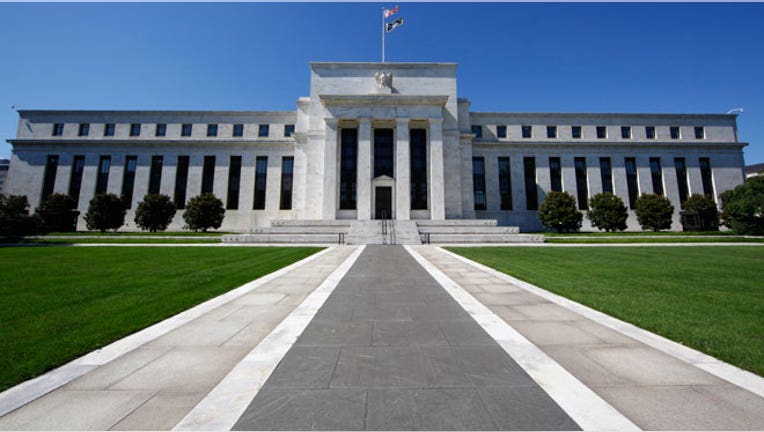 The Federal Reserve's policy-setting committee meets next week and investors will once again be looking for clues as to the timing and trajectory of interest rate hikes.
The central bank's Federal Open Markets Committee meets Tuesday and Wednesday with a policy announcement due at the conclusion of Wednesday's meeting.
The FOMC is widely expected to wrap up the Fed's long-running bond purchasing program known as quantitative easing. Since last December the Fed has been gradually scaling back its monthly bond purchases by $10 billion each month. The amount of purchases now stands at $15 billion per month, but Fed policy makers have indicated they will phase out the entire amount at the October meeting.
The next step in a return to normal monetary policy after years of stimulus programs is raising interest rates from their current near-zero range. The big question is whether the Fed next week will alter the language of its statement to eliminate the phrase "for a considerable period," which has been used to describe how long rates will remain low after quantitative easing ends.
For months the Fed has said rates will remain low "for a considerable period" beyond the end of QE. A number of Fed policy makers have called for eliminating the phrase in order to prepare global markets for the inevitability of higher rates.
Also on the calendar next week is a report on durable goods orders due Tuesday and the release of the final third-quarter GDP figure out Thursday.
Bellwether companies reporting earnings include drug makers Pfizer (NYSE: PFE) and Merck (NYSE: MRK), and tech giant Facebook (NASDAQ:FB). Facebook, whose numbers are out Tuesday, will look to duplicate Yahoo!'s (NASDAQ:YHOO) stellar quarter reported this week, and avoid the poorer-than-expected results reported by Amazon.com (NASDAQ:AMZN).
Coffee retailer Starbucks (NASDAQ:SBUX), always a good measure of consumer sentiment in terms of how often consumers are willing to pay as much as $5 for a cup of coffee, reports earnings Thursday.