Week Ahead: FOMC Meeting and Earnings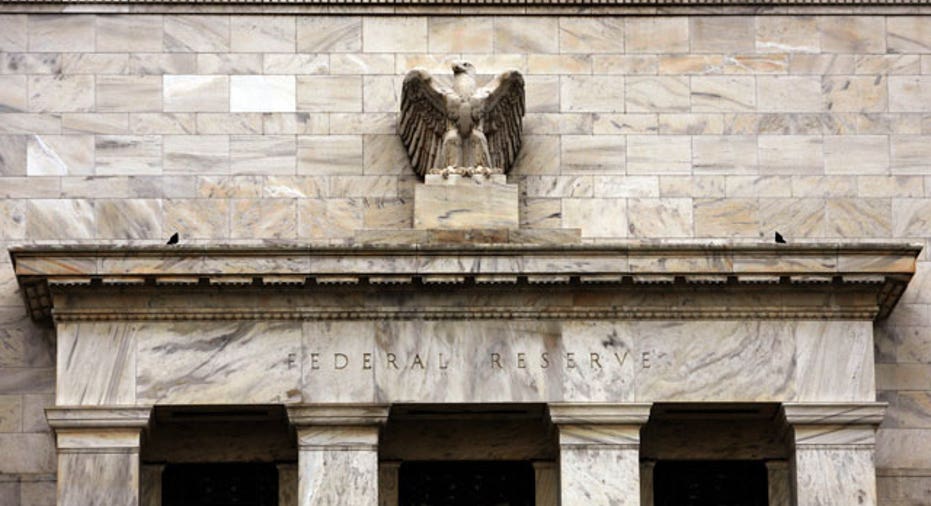 A torrent of third-quarter earnings is on tap for next week, as well as a Federal Reserve Board meeting not likely to offer any surprises.
The Fed's October meeting wraps up Wednesday after two days, and nothing new is expected. Certainly interest rates won't be moved from their near-historic low levels and no new stimulus measures are expected.
The Fed made its move last month when it announced a third round of stimulus, a program calling for the purchase of $40 billion in mortgage-backed securities each month in an effort to stimulate the housing market.
The most likely scenario for Wednesday's announcement from Fed policy makers is language describing whether the Fed's latest efforts have started to have an impact on the flagging U.S. economy.
On the housing front two important data reports are due: a report on new home sales is out Wednesday and data on pending home sales is out Thursday.
On Friday the University of Michigan's consumer sentiment index will be released. The index offers a snapshot of whether consumers are starting to feel more comfortable opening their wallets and pocketbooks. Consumer spending accounts for 70% of the U.S. economy.
Bellwether earnings are due on Monday from Texas Instruments (NYSE:TXN), Caterpillar (NYSE:CAT), Hasbro (NYSE:HAS) and SunTrust Banks (NYSE:STI).
On Tuesday Harley Davidson (NYSE:HOG), Amgen (NASDAQ:AMGN), 3M (NYSE:MMM) are due.
On Wednesday AT&T (NYSE:T), Angie's List (NASDAQ:ANGI), Bristol-Myers Squibb (NYSE:BMY), Boeing (NYSE:BA) and General Dynamics (NYSE:GD) are scheduled to report.
Thursday earnings are due from Amazon.com (NASDAQ:AMZN), Procter & Gamble (NYSE:PG), Sprint Nextel (NYSE:S), and the New York Times (NYSE:NYT), and Friday Merck (NYSE:MRK) is out with its numbers.