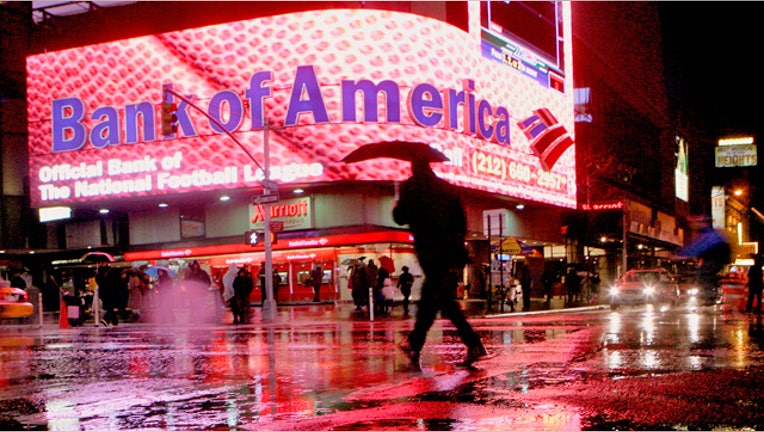 It's all about earnings this week as many of the largest U.S. banking firms and a number of other bellwether companies from various sectors report their quarterly results.
Investors will be looking for strong results from the banks as J.P. Morgan Chase (NYSE:JPM), the   nation's largest bank, got things rolling on Friday, reporting a  fourth-quarter profit of $6.5 billion, beating analysts' estimates. The New York-based banking giant showed strength in its investment banking and mortgage lending units, two positive signs for the long-struggling U.S. economy.
The rest of the banking sector will hope to mimic J.P. Morgan's successful quarter.
Reporting results on Monday are Charles Schwab (NASDAQ:SCHW) and  Citigroup (NYSE:C); on Tuesday Goldman Sachs (NYSE:GS) and U.S. Bancorp (NYSE:USB); on Wednesday Bank of America (NYSE:BAC), Bank of New York Mellon (NYSE:BK) and American Express (NYSE:AXP); and on Thursday Morgan Stanley (NYSE:MS), E*Trade Financial (NASDAQ:ETFC) and Capital One Financial (NYSE:COF).
Earnings are hardly restricted to banks next week. Bellwether companies reporting  Tuesday include Johnson & Johnson (NYSE:JNJ), Intel (NYSE:INTC) and Yahoo! (NASDAQ:YHOO); on Wednesday eBay (NASDAQ:EBAY); on Thursday Verizon (NYSE:VZ), Google (NASDAQ:GOOG), IBM (NYSE:IBM) and Microsoft (NASDAQ:MSFT); and on Friday General Electric (NYSE:GE) and McDonald's (NYSE:MCD).
It will likely take a string of disappointing earnings reports from any number of  these companies to curb investors' enthusiasm for stocks, as the leading indexes have soared to all-time highs since the start of the year. That's not expected to happen.
Also on tap next week are a handful of economic reports including the Empire  State Manufacturing index on Monday and industrial production numbers for March on Tuesday. Also on Tuesday are the Consumer Price index, an important gauge of inflation, and housing starts, which measures activity in the housing and construction businesses.