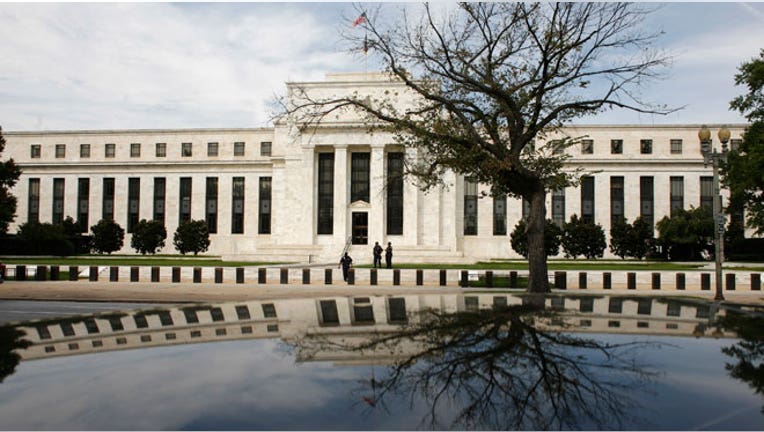 The Federal Reserve meets next week and the focus will once again be the timing of interest rate hikes. Also out next week is important housing data and a report on GDP.
Next week's economic calendar also includes earnings reports from a handful of bellwether technology companies including Apple, Alibaba, Microsoft, Google and Amazon.com.
The policy-setting Federal Open Markets Committee meets for two days next week starting Tuesday and ending Wednesday with a statement of any policy changes.
Nothing dramatic is expected from the statement but the FOMC could shift its language on the timing of rate hikes to provide markets with a clearer picture of when the Fed plans to raise rates from their current low range of 0%-0.25%.
Most analysts believe the Fed is planning to start raising rates in mid-2015 so it's likely that FOMC members will start telegraphing that move more clearly at either the January meeting or its meeting next month.
Next week's earnings calendar is dominated by tech companies: Microsoft (NASDAQ:MSFT) is out Monday; Apple (NASDAQ:AAPL) and Yahoo! (NASDAQ:YHOO) on Tuesday; Facebook (NASDAQ:FB) on Wednesday; and Alibaba (NYSE:BABA), Amazon.com (NASDAQ:AMZN) and Google (NASDAQ:GOOGL) on Thursday.
Other high-profile earnings next week are due from: AT&T (NYSE:T) and Pfizer (NYSE:PFE) on Monday; Ford (NYSE:F) on Thursday; and Chevron (NYSE:CVX) and MasterCard (NYSE:MA) on Friday.
Key housing data out next week includes the S&P Case-Shiller housing price index and a report  on new home sales, both on Tuesday. A reading on GDP (gross domestic product) is out Friday.