Week Ahead: April Jobs Report Out Friday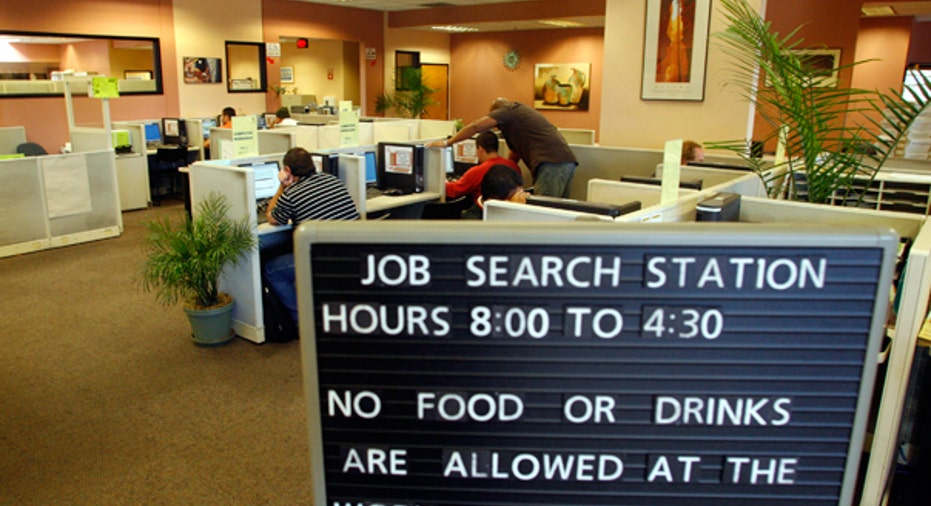 The April jobs report due next Friday could be one of the more significant pieces of economic data released so far this year. Solid numbers could revive optimism for a strong recovery in 2012. More bad news could have a devastating domino effect across the economic landscape.
Also due next week are monthly sales figures from U.S. auto makers and retailers, and more quarterly earnings reports.
A month ago, the March labor report was a big disappointment. The data showed that just 120,000 jobs were created, well below expectations and an indication that the labor market recovery believed to be gaining steam earlier this year was not nearly as strong as earlier hoped.
The unemployment rate held steady at 8.2% primarily because thousands of Americans have stopped looking for work and are no longer counted by the government as unemployed.
Another disappointing jobs report would undoubtedly have a detrimental effect on consumer sentiment and ultimately consumer spending, both of which would create an adverse effect on the economy. Consumer spending accounts for about 70% of the economy, after all.
U.S. car makers release their April sales figures on Tuesday and the numbers are expected to be strong, continuing a trend started earlier this year. A spike in gasoline prices has steered consumers toward smaller, more fuel efficient cars, a dynamic reflected in the March car sales figures. That trend is expected to have carried over into April.
Car research firm Edmonds.com has forecast that new U.S. auto sales will rise 2.1% in April compared with a year ago.
The big U.S. retailers will release April sales data on Thursday. Analysts believe the numbers could be impacted negatively by the fact that Easter fell two weeks earlier this year than in 2011. The nation's biggest retailer, Wal-Mart (NYSE:WMT), is struggling through a scandal tied to allegations the company paid bribes to Mexican officials, but the mess isn't expected to impact sales at the retail level. Target (NYSE:TGT) and Costco (NASDAQ:COST) are expected to report strong sales.
Earnings reports are due from pharmaceutical giant Pfizer (NYSE:PFE) and credit-card companies Visa (NYSE:V) and MasterCard (NYSE:MA). Media giant CBS Corp. (NYSE:CBS) and cable providers Cablevision Systems (NYSE:CVC) and Time Warner  (NYSE:TWX) are also scheduled to report their earnings.
Japan's Prime Minister Yoshihiko Noda will visit the U.S. Monday through Wednesday for summit talks with President Barack Obama. Experts say the U.S. and Japan aren't likely to announce any significant breakthroughs on trade agreements.
Meanwhile, U.S. Secretary Tim Geithner and Secretary of State Hillary Clinton are scheduled to meet with Chinese Vice Premier Wang Qishan and State Councilor Dai Bingguo on Thursday and Friday for the U.S.-China Strategic and Economic Dialogue in Beijing.