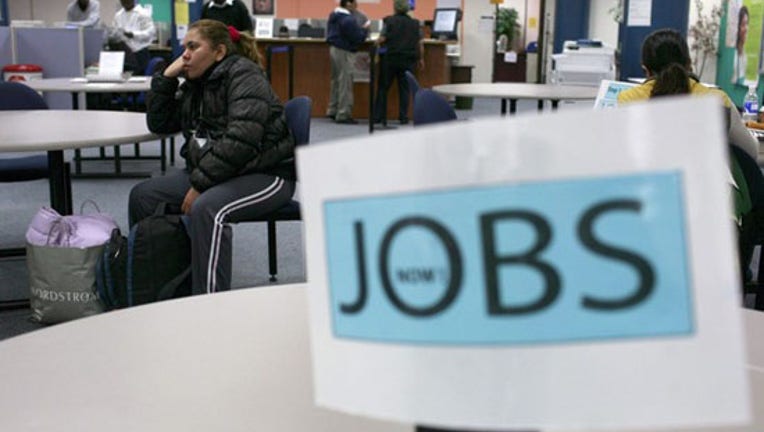 The April jobs report will highlight next week economics calendar as investors will look for evidence that the disappointing March report was a fluke. The report is out Friday.
First quarter earnings season is wrapping up, as well, with an array of companies reporting, including Walt Disney (NYSE: DIS) on Tuesday; Metlife (NYSE: MET) on Wednesday; Alibaba Group (NYSE: BABA) on Thursday; and AOL (NYSE: AOL) on Friday.
As has been the case for months, the Federal Reserve will be paying close attention to the numbers, in particular wage growth figures and data related to labor force participation, a key gauge of the percentage of Americans actually working.
In March the U.S. economy generated a disappointing 126,000 jobs, far fewer than economists had predicted. The unemployment rate stayed unchanged at 5.5% and wage growth and labor force participation hardly moved at all.
All in all it was a surprisingly bad that put an exclamation point on the belief that economic activity practically ground to a halt during the first quarter of 2015. That belief was confirmed this week when the Commerce Department said the economy grew at a rate of 0.2% in the first quarter, far slower than forecasted.
All of this lousy economic data, while labeled transitory or temporary by most economists, has almost certainly persuaded Fed policy makers to delay an interest rate hike until the numbers turn around and start showing upward momentum again.
Analysts are predicting the U.S. generated 245,000 jobs in April as the economy rebounded from the harsh winter. The unemployment rate is expected to dip to 5.4%
Also on tap next week is a report on factory orders on Monday; data on international trade on Tuesday; and a speech by Fed Chair Janet Yellen on Wednesday.