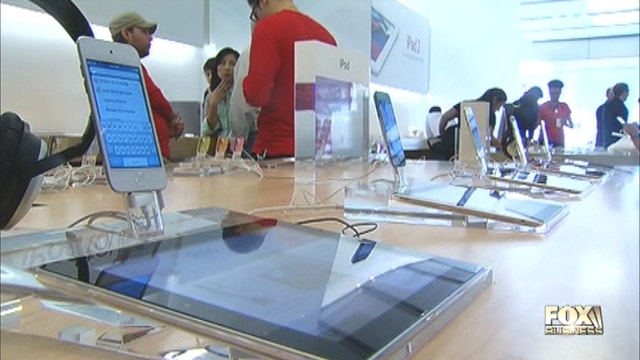 Earnings will remain in the spotlight next week, highlighted by Apple's (NASDAQ:AAPL) release on Tuesday.
The maker of ubiquitous tech gadgets such as the iPhone and iPad has seen its stock plunge more than 40% from its all-time high last year. Investors will be watching for any signs that demand is slowing for Apple's products or that the company has run out of new ideas to capture consumers' imaginations and dollars.
Because of Apple's huge market value, a significant shift in the stock up or down has a dramatic impact on broader markets.
After months of a fairly steadily upward trajectory, volatility has returned to the markets. A big miss by Apple, unlikely as that is, could trigger a significant selloff.
Also on tap next week are earnings from a host of other bellwether companies including Caterpillar (NYSE:CAT), Boeing (NYSE:BA), AT&T (NYSE:T), Exxon Mobil (NYSE:XOM), Chevron (NYSE:CVX), Proctor & Gamble (NYSE:PG), Lockheed Martin (NYSE:LMT), Amazon.com (NASDAQ:AMZN) and Netflix (NASDAQ:NFLX).
Overshadowed by all the earnings reports are some important data also due next week.
On Monday, existing home sales are reported with new home sales figures following in Tuesday. This is the beginning of an important season for home sales and investors will be looking for the numbers to be pointing upward for both existing and new home categories.
On Friday, Gross Domestic Product numbers are released as well as the Reuters/University of Michigan consumer sentiment index.