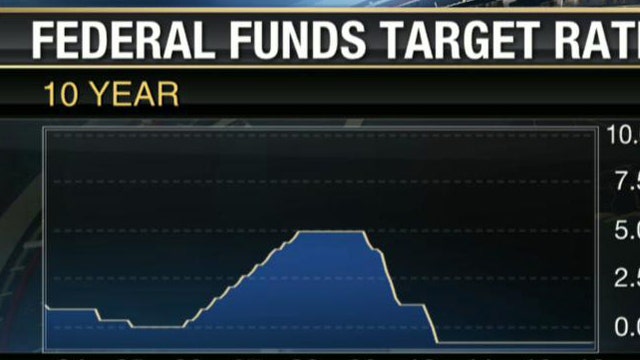 Investors will be glued to news from the Federal Reserve next week, looking for clues as to when and how the central bank may start shifting away from its easy money policies.
The Federal Open Market Committee, which sets most Fed monetary policy, meets for two days beginning Tuesday and ending Wednesday with the release of a forecast and announcement on potential policy changes. Fed Chief Ben Bernanke will end the monthly meeting with a press conference.
Most analysts don't expect much from the official announcement. For months the Fed has cautiously maintained a position that the U.S. economy is gradually healing, but not enough yet to justify tightening monetary policy. That broad position isn't expected to change.
What investors will be looking for is commentary from Bernanke that could shed light on the debate within the FOMC over the timing and scope of scaling back the Fed's $85 billion-a-month bond buying program.
Everyone agrees that the program will eventually be phased out. What remains up in the air is the timing and scope.
During Congressional testimony last month, Bernanke said the Fed might consider tapering the program over the next several months. That remark set off weeks of market gyrations and speculation over the   Fed's direction.
Meanwhile, the minutes from the Fed's meeting in May indicated that some Fed members wanted to begin tapering as early as June.
Investors on Wednesday will be seeking reconciliation between dovish Fed members such as Bernanke who are taking a cautious approach, and hawkish members who believe it's time to start reining in all that easy money.
Several housing reports are also due next week, including on Monday the National Association of Home Builders' housing market index, which gauges demand for new homes; on Tuesday a report on housing starts which also measures construction demand; and on Thursday a report on existing home sales.
Housing has been one of the brighter spots in the U.S. economy in 2013. Home prices in some areas are seeing significant increases, the most since the housing bubble burst in 2008.
The consumer price index, a measure of inflationary pressure on a wide range of consumer goods, is out Tuesday. Runaway inflation has been a concern given four and a half years of historically low interest rates, but the annual rate of inflation has remained well below the 2% target rate set by the Fed.