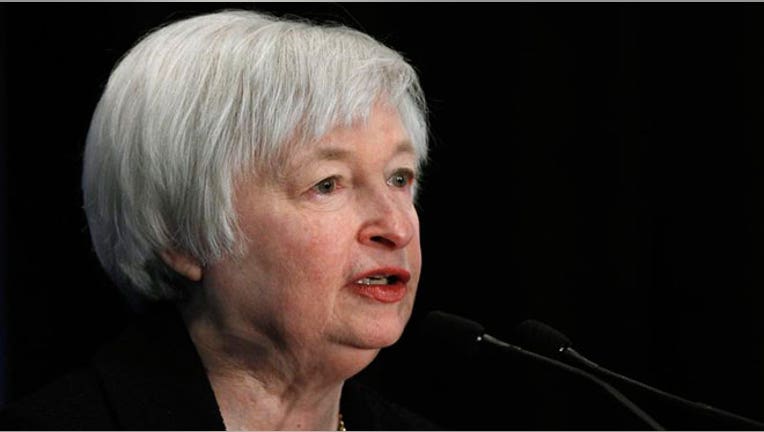 The Federal Reserve is widely expected to continue scaling back its easy-money programs when it meets on Tuesday and Wednesday, the highlight of next week's economic calendar.
The policy-setting Federal Open Market Committee will issue a statement on Wednesday at 2  p.m. and the belief is that the central bank will announce another $10 billion reduction in its monthly bond purchases.
"The Fed will likely slow its bond purchases by another $10 billion at its meeting next week. More important is what the Fed does about its interest rate guidance. With unemployment at 6.7%, the Fed's pledge to not raise interest rates as long as unemployment is above 6.5% is quickly becoming obsolete," said analysts with IHS Global Insight in a note to clients.
The bond buying program, known as quantitative easing, would then stand at $55 billion per month, down from $85 billion in December when the Fed first announced its tapering program to gradually reduce the purchases.
Mixed economic data in December and January didn't deter the Fed from scaling back QE at its last meeting, and while the economic landscape hasn't markedly improved it hasn't completely deteriorated either.
The February jobs report came in better than expected and housing and inflation indicators have held steady even as the broader economy was clearly impacted by severe wintry weather across much of the U.S.
The Fed has said it will base future shifts to its interest rate policy on a broad array of economic data rather than focusing primarily on labor market numbers.
The meeting will be the first chaired by newly-installed Fed Chair Janet Yellen, who has stated  repeatedly that tapering will continue unless the data take a decided turn for the worse.
Yellen will hold a press conference Wednesday afternoon after the FOMC statement is released.
Other economic reports out next week include the Consumer Price Index, a key gauge of  inflation, on Tuesday. Analysts believe the index probably ticked slightly higher based on a surge in the price of heating fuel due to the cold weather.
A report on existing home sales is due on Wednesday. The number is expected to be down  slightly from January as potential buyers stayed home to avoid the cold weather.