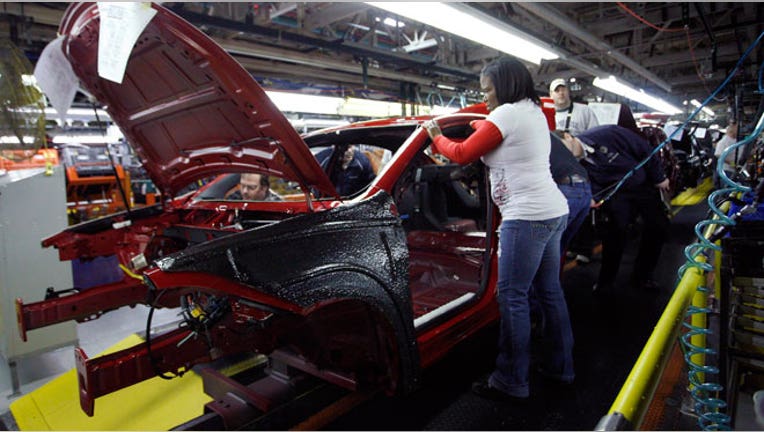 The highlight of next week's economic calendar will be the second reading of first-quarter growth, and it's not expected to be pretty. All U.S. banks and securities markets are closed Monday for the Memorial Day holiday.
The second reading of first-quarter gross domestic product, out Friday, is widely expected to show that the economy contracted during the first quarter amid another harsh winter and a dock strike in California that disrupted supply chains.
The first reading out earlier this month showed a GDP of 0.2%, or virtually flat. A number of economic reports released since that initial GDP report came out indicate that the economy fared even worse during the first quarter than initially thought. For instance, weak retail sales during the quarter and a lousy March labor report are two strong indicators that first-quarter GDP will be revised downward.
"We expect first-quarter GDP growth to be revised down to -1.0% on downward revisions to net exports and the change in inventories," said analysts at IHS Global Insight.
Economists are currently split on whether the economy is poised to rebound in the second quarter.
"Midway through the second quarter, the economy has not built up much momentum. That matters more than the first quarter growth numbers, which temporary factors and residual seasonality suppressed," the IHS Global Insight analysts said.
Also out next week is a report on April new home sales, which analysts believe should be positive as warmer weather has encouraged potential homeowners to go out looking. The report is out Tuesday.
A report on durable goods orders is also out Tuesday and analysts are forecasting weakness due to lack of order for aircrafts.
Finally, a report on consumer sentiment out Friday is expected to be down from March primarily because labor markets seem to have faltered a bit since late 2014 and wage growth remains weak.