Weather Less of a Factor On Housing Data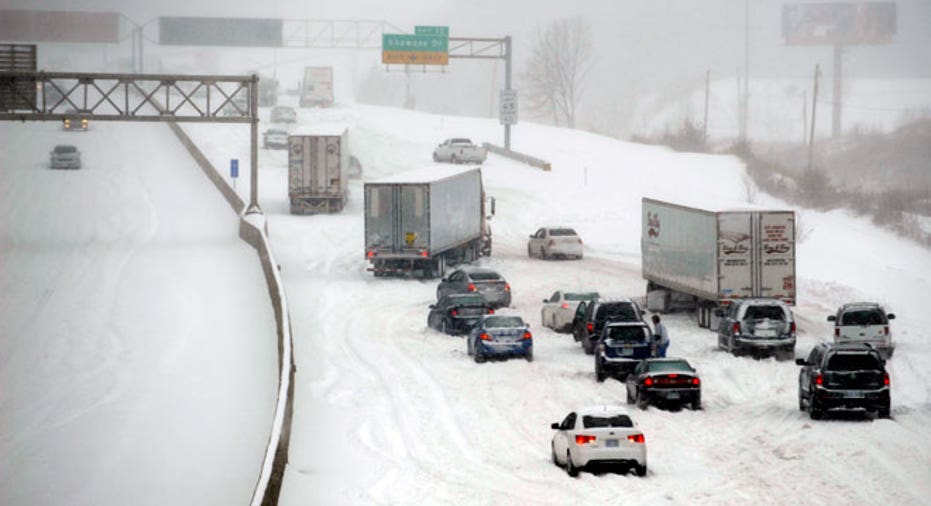 There are two ways to look at the unexpectedly positive housing data released Wednesday, numbers that were particularly welcome because bad weather throughout much of the country has been blamed for a spate of weak economic data.
While the solid housing report shows business is still being conducted in the U.S. despite the inclement weather, clearly a positive sign for the overall economic recovery, the flip side of that suggests that other factors might be at play if the weather can't be blamed for the recent weak data.
The Commerce Department said January sales of new U.S. single family homes jumped to their highest level since 2008, rising 9.6% to 468,000 units from their December level of 427,000, which was revised higher.
Economists had predicted January sales would decline month over month and the rough winter was cited as the primary reason.
Most surprising perhaps was that sales in the Northeast, which has been battered by snow storms and unusually cold weather, rose 73.7% to a seven-month high.
Analysts tended to view the report overall as positive, a sign that the weather was disruptive in specific ways but that it shouldn't have a long-term impact on demand for goods and services, nor should it affect Americans' ability to pay for those goods.
The snow, ice and arctic temperatures that have blanketed huge swaths of the U.S. all winter  have been blamed for everything from two consecutive disappointing monthly jobs reports, to a slowdown in manufacturing output to lower auto sales.
The December and January jobs reports were both well below expectations, showing gains of 75,000 and 113,000, respectively. The Labor Department said the weather played a role in tamping down hiring.
The Federal Reserve said last week that factory output fell 0.8% last month, the biggest drop in 4 ½ years. The Fed said in a statement, "severe weather ... curtailed production in some regions of the country."
And earlier this month the three largest car sellers in the U.S. – General Motors (NYSE:GM), Ford (NYSE:F) and Toyota (NYSE:TM) – all cited the weather after reporting that sales were down from the same period a year earlier.
Peter Boockvar, chief market analyst at the Lindsey Group, suggested the weather's impact on economic data should be taken on a case-by-case basis.
"Bottom line, on one hand we know weather certainly was an impact in the disruption in the delivery of goods and many households had more snow days than usual but on the other, life goes on and it's always winter this time of the year," he said in a note to clients.
After showing signs of a strong revival in the first six months of 2013, the housing sector lost steam in the second half as mortgage rates ticked higher and inventories tightened. Declines last month in residential construction and building permits and sales of previously-owned homes raised concerns that the sector was heading toward another slump.
Housing impacts the broad economic landscape because of its impact on lending, construction and retail sales through purchases of building goods, furniture and home improvement items. Demand in those areas in turn impacts the labor market.
Meanwhile, the Fed has signaled its intention to continue gradually scaling back its  easy-money policies unless the data take a sharp turn for the worse. Shrugging off the recent weak reports as mostly weather-related, Fed policy makers voted unanimously last month to reduce the Fed's monthly bond purchases by another $10 billion and seem poised to announce another cut at their March meeting.
Wednesday's solid housing report will likely strengthen that position.