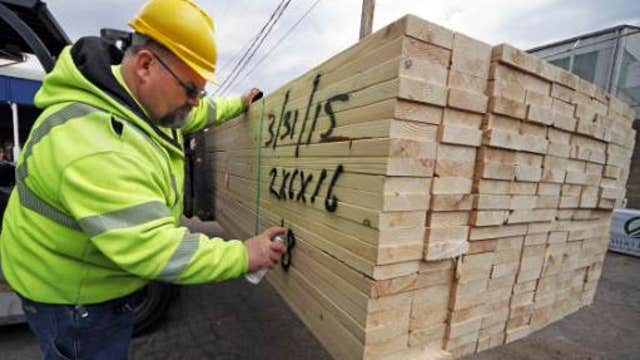 The U.S. economy nearly ground to a halt in the first quarter, registering a lower than expected 0.2% GDP as consumers stayed home during another harsh winter and falling oil prices slashed spending in the key energy sector.
But analysts believe the downturn was seasonal and that the economy should pick up steam again in the second quarter.
Nevertheless, the weak three months to kick off 2015 should convince Federal Reserve policy makers to hold off on a decision to raise interest rates, a move that will increase borrowing costs and could potentially rein in spending by consumers and businesses.
Chris Williamson, chief economist at research firm Markit, believes the soft first-quarter GDP number will convince the Fed to wait until second quarter economic data arrives before announcing any decision on an interest rate hike.
"A stalling of US economic growth at the start of the year rules out any imminent hiking of interest rates by the Fed," Williamson said. "The slowdown looks temporary, as a rebound from the first quarter weakness is already being signaled by forward-looking survey data, but the sustainability of any upturn is by no means convincing yet."
He added, "As such, policymakers will probably want to see how the economy performs in the second quarter before passing judgment on whether the time is right to start the process of normalizing policy. That leaves September as the first realistic possibility of rates being hiked, providing of course that the economy bounces back in coming months."
A strong dollar and a labor dispute at normally busy West Coast ports also cut into growth, the government said in a statement released with the first quarter data.
Economists polled by Reuters had forecast the economy expanding at a 1.0% rate. While the weak GDP figures could rattle financial markets, the growth slowdown is probably not a true reflection of the economy's health, given the role of temporary factors such as the weather and the ports dispute.
The first-quarter GDP snapshot was released just hours before the Fed's policy-setting Federal Open Markets committee concludes a two-day policy meeting. Central bankers are widely expected to acknowledge the softer growth, but dismiss it as temporary in their regular statement released at the conclusion of the meeting.
Analysts believe the economy will strengthen in the second quarter but the rebound won't be as strong as last year, when first quarter economic growth was also impacted by severe weather.
But the weak quarter has presumably pushed back the Fed's timetable for raising rates. Earlier this year it seemed likely that rates would start moving higher in June. September now seems more likely, depending on second quarter data.
Economists, however, estimate unusually cold weather in February chopped off as much as half a percentage point of growth. The weather impact was evident in weakness in consumer spending, which accounts for more than two-thirds of the U.S. economy.