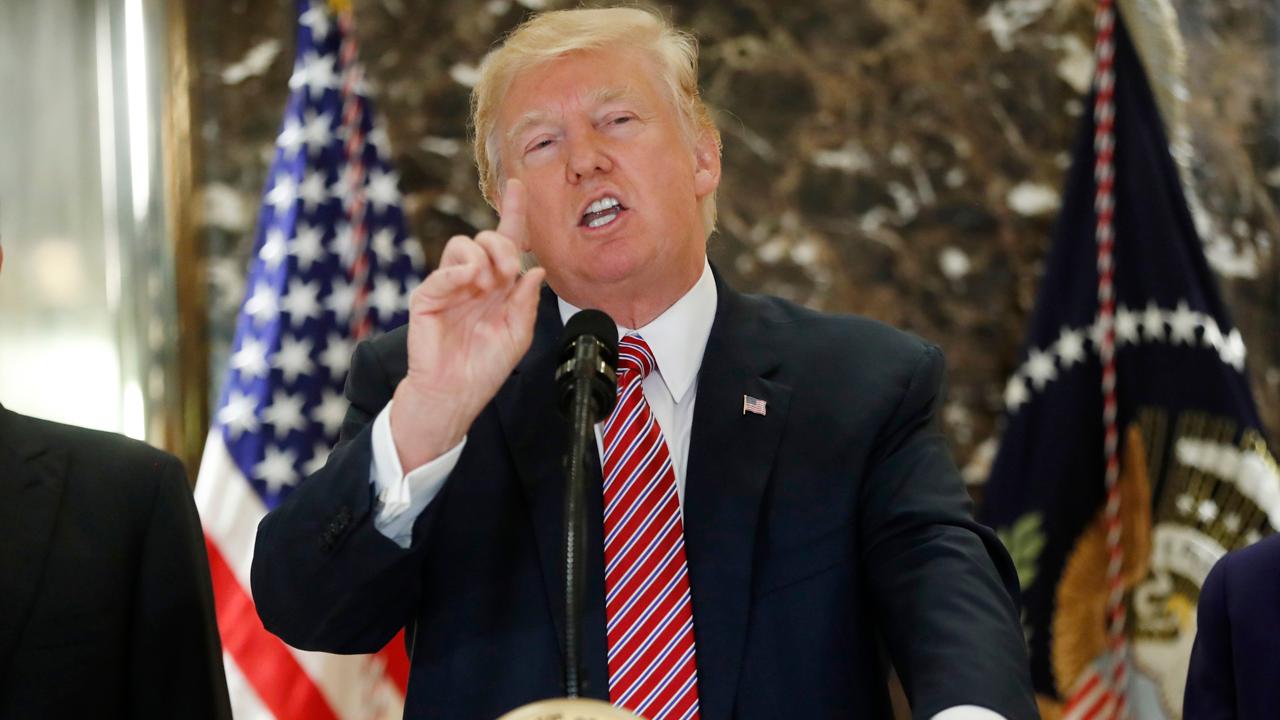 After four executives resigned from President Donald Trump's manufacturing council in reaction to his response to the violent protests in Charlottesville, Virginia this weekend, Walmart (NYSE:WMT) CEO Doug McMillon said Tuesday the president "missed a critical opportunity to help bring our country together."
"As we watched the events and the response from President Trump over the weekend, we too felt that he missed a critical opportunity to help bring our country together by unequivocally rejecting the appalling actions of white supremacists," said McMillon in a statement issued to employees Monday and released later to the public. "His remarks today were a step in the right direction and we need that clarity and consistency in the future."
Meanwhile, Trump said on Tuesday that McMillon was just making a "political statement" and the CEOs who had left the manufacturing council were not taking their "job seriously as it pertains to this country."
"If you look at some of those people that you're talking about … they're having a lot of their product made outside [of the country]," Trump said during a press conference at Trump Tower. "Now I have to tell you, some of the folks that will leave, they're leaving out of embarrassment because they make their products outside [the U.S.]."
Trump faced bipartisan criticism for his initial response to the white nationalist protests over the weekend, which was viewed by some as unfit. He said Tuesday he couldn't have made a statement sooner because he "didn't have all the facts."
Unlike executives from Merck (NYSE:MRK), Intel (NASDAQ:INTC), Under Armour (NYSE:UAA) and the American Alliance for Manufacturing, McMillon won't resign from the White House council, saying instead that he feels it is important for him, and the company, to remain engaged.
"Representing a company with the largest and one of the most diverse groups of associates in the U.S., and an even more diverse customer base of tens of millions of customers, we believe we should stay engaged to try to influence decisions in a positive way and help bring people together. I will continue to strongly advocate on behalf of our associates and customers, and urge our elected officials to do their part to promote a more just, tolerant and diverse society," McMillon said.
Other executives who have said they will remain committed to Trump's manufacturing council include Boeing (NYSE:BA) CEO Dennis Muilenburg, Dell Technologies CEO Michael Dell, Whirlpool Corporation executive Jeff Fettig and General Electric's (NYSE:GE) Jeff Immelt.