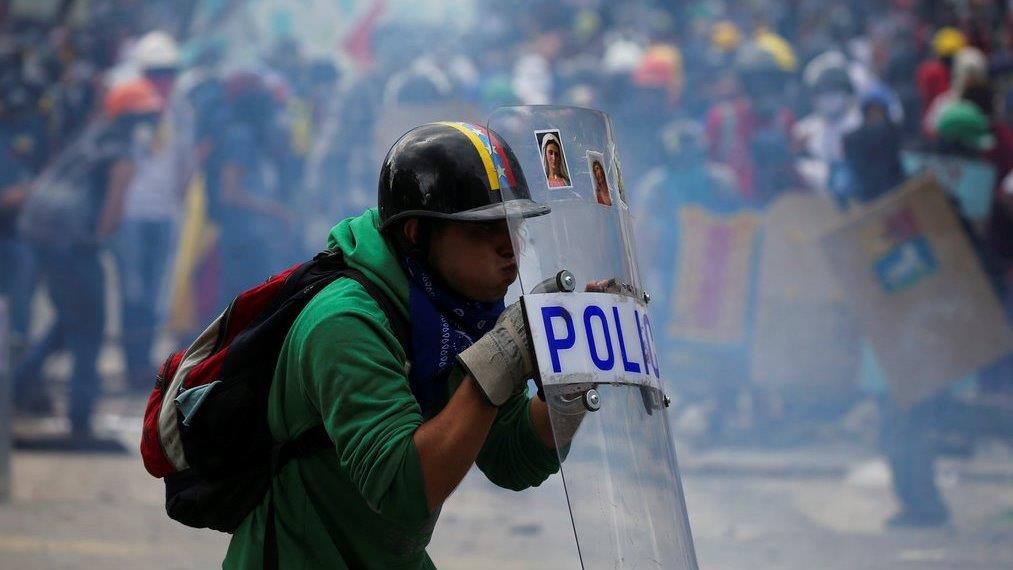 The Trump Administration imposed sanctions on 13 government and military officials in Venezuela on Wednesday, in an effort to contain the expansion of power by socialist dictator Nicolas Maduro. Oliver North, host of 'War Stories', says President Trump now has another crisis on his hands.
"We are the number one importer of Venezuelan refined product and Crude. If there's a sanction program that the United States imposes and it cuts into that—you could end up with a whole lot more refugees. There are very good few options in all of this," North said during an appearance on FOX Business. "Unfortunately we are in inheritors of the previous administration's benign neglect of everything happening in Latin America. And so President Trump has now got another crisis on his hands with a country that ought to be an American ally."
He added sanctions may be the answer to moving Venezuela towards a Democracy.
"Sanctions are probably going to make the military think twice about backing this guy… You still have officers and commission officers who believe in a Democratic process down there and what we ought to be doing is quietly encouraging that," he said.