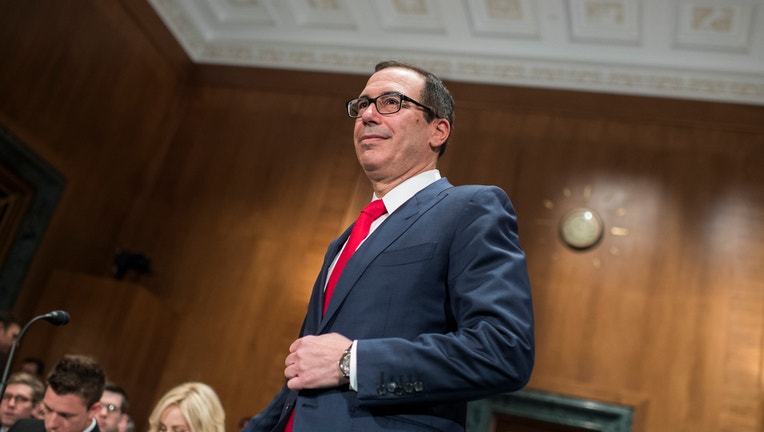 The U.S. Treasury and Saudi Arabia are teaming up to take on terrorist funding, Steven Mnuchin told FOX Business on Wednesday.
"We're here to open the terrorist financing targeting center, which is something we signed when the president was here. It is one of my single most priorities as you know to fight terrorist financing and we are thrilled to be here in Saudi. I looked at the three buildings today, they're ready to be opened, and we are launching the center here with Saudi co-chairing it with us," Mnuchin told Maria Bartiromo on "Mornings with Maria."
The U.S Treasury's Office of Foreign Assets Control (TFTC) on Wednesday imposed new sanctions targeting leaders, financiers and facilitators of ISIS in Iraq and Syria, and on al-Qaeda in the Arabian Peninsula.
"This is a multi-country approach so for the first time, we will have multi-countries here in the gulf doing sanctions with us, and as you know we think this is very effective. It is the reason Iran came to the table to negotiate. These sanctions work, and they are a terrific economic tool to combat terrorism," he said.
These are the first actions taken by the TFTC since President Trump's visit to the region in May.