US top court rejects challenge to California gun waiting period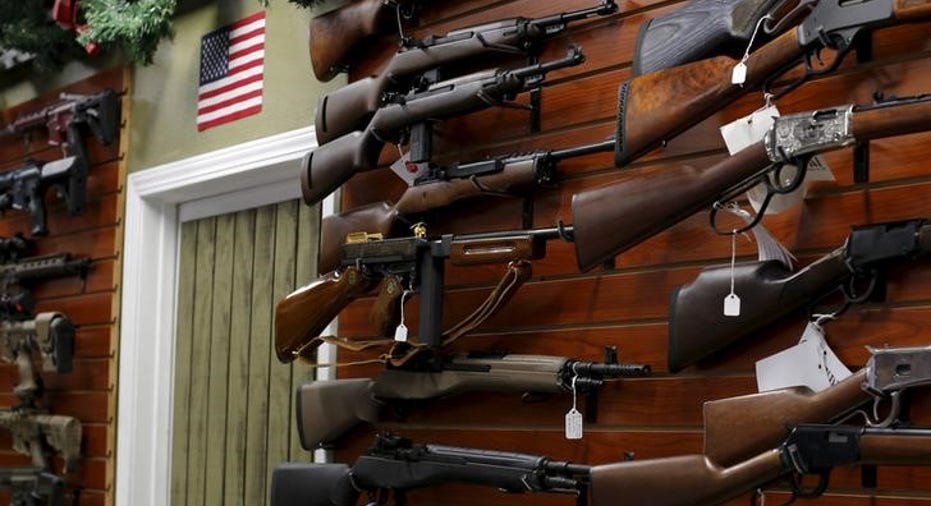 WASHINGTON (Reuters) - In a blow to gun rights activists, the U.S. Supreme Court on Tuesday turned away a challenge to California's 10-day waiting period for firearms purchases that is intended to guard against impulsive violence and suicides.
The court's action underscored its continued reluctance to step into the national debate over guncontrol roiled by a series of mass shootings including one at a Florida school last week. One of the court's most conservative justices, Clarence Thomas, dissented from the decision to reject the case and accused his colleagues of showing contempt toward constitutional protections for gunrights.
The gun rights groups and individual gun owners who challenged the law had argued that it violated their right to keep and bear arms under the U.S. Constitution's Second Amendment. The challengers did not seek to invalidate California's waiting period for everyone, just for people who already owned guns and passed a background check.
In his dissent, Thomas scolded his colleagues. "If a lower court treated another right so cavalierly, I have little doubt this court would intervene," Thomas wrote. "But as evidenced by our continued inaction in this area, the Second Amendment is a disfavored right in this court."
The Supreme Court has not taken up a major firearms case since issuing important gun rulings in 2008 and 2010.
The United States has among the most lenient gun control laws in the world. With the U.S. Congress deeply divided over gun control, it has fallen to states and localities to impose firearms restrictions. Democratic-governed California has some of the broadest firearms measures of any state.
A series of mass shootings including one in which a gunman killed 17 people at a Parkland, Florida high school on Feb. 14 have added to the long-simmering U.S. debate over gun control and the availability of firearms.
In another gun case, the high court on Tuesday also declined to take up a National Rifle Association challenge to California's refusal to lower its fees on firearms sales and instead use a surplus generated by the fees to fund efforts to track down illegal weapons.
Thomas said he suspected that the Supreme Court would readily hear cases involving potentially unconstitutional waiting periods if they involved abortion, racist publications or police traffic stops.
"The right to keep and bear arms is apparently this court's constitutional orphan. And the lower courts seem to have gotten the message," Thomas added.
Lead plaintiff Jeff Silvester, the Calguns Foundation and its executive director Brandon Combs, and the Second Amendment Foundation in 2011 challenged the 10-day waiting period between the purchase of a firearm and its actual delivery to the buyer, saying it violated the Second Amendment for individuals who already lawfully own a firearm or are licensed to carry one.
The waiting period gives a gun buyer inclined to use it for an impulsive purpose a "cooling off" period before obtaining it, which has been shown in studies to reduce handgun suicides and homicides, the state said in a legal filing. The waiting period also gives officials time to run background checks and ensure that weapons being sold are not stolen or being purchased for someone prohibited from gun ownership, the state said.
The states of California, Hawaii, Rhode Island, Illinois, Minnesota, Florida, Iowa, Maryland and New Jersey as well as Washington, D.C., have waiting periods that vary in duration and type of firearm, according to the Giffords Law Center to Prevent Gun Violence gun control advocacy group.
The San Francisco-based 9th U.S. Circuit Court of Appeals upheld California's law in 2016, reversing a federal trial court that had ruled it unconstitutional.
Last year, the Supreme Court left in place a California law that bars permits to carry a concealedgun in public places unless the applicant can show "good cause" for having it.
(Reporting by Andrew Chung; Editing by Will Dunham)