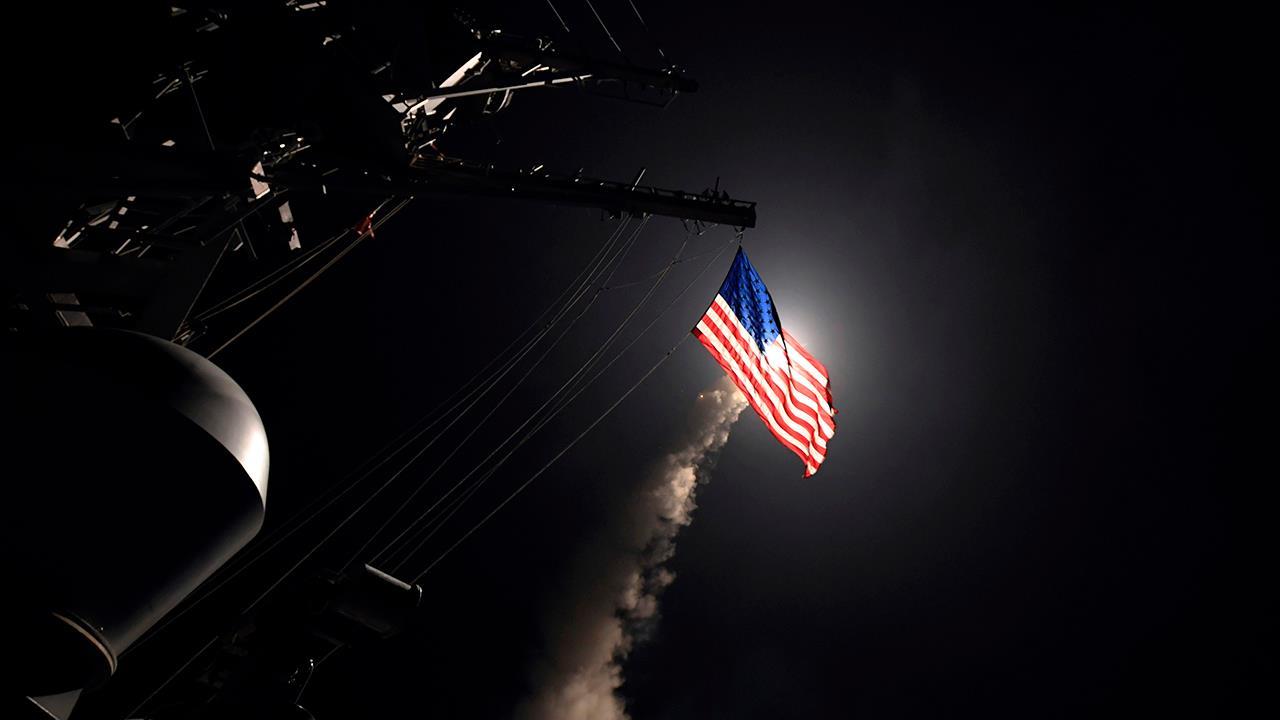 President Donald Trump's decision to launch airstrikes on Syria – intended to punish President Bashar Assad for his suspected use of chemical weapons in an attack near Damascus last week – could hurt America's image in the Middle East, according to Ryan Crocker, the former U.S. ambassador to Syria.
"The way this is read in the region, it is us saying 'Hey, go ahead and kill your population. Knock yourself out. Have a ball. Just don't do it with chemical weapons. Any other weapons, we're down with it,'" he told FOX Business' Neil Cavuto during an interview on Saturday. "That's how it's perceived in the region, and it's not doing us any good."
The U.S.-led allied missile strikes in Syria on Friday night reportedly hit all three targets successfully and have curtailed Assad's ability to produce more chemical weapons, according to the Pentagon. The decision to launch the strikes came in response to new evidence that the Syrian dictator had killed civilians in an April 7 chemical attack.
"These are not the actions of a man," Trump said in a televised statement on Friday. "They are crimes of a monster instead."
But in responding so strongly to the chemical attacks, Crocker warned that it could look like the president was signaling that other atrocities committed by Assad – more civilians in Syria have been killed by conventional means than by chemical weapons – are fine.
"And in that area where they were used, civilians had a huge order of magnitude greater than the chemical weapon victims killed in the last week or so," he said. "And we had no reaction to that."