UC Berkeley Sued Over Ann Coulter's Planned Visit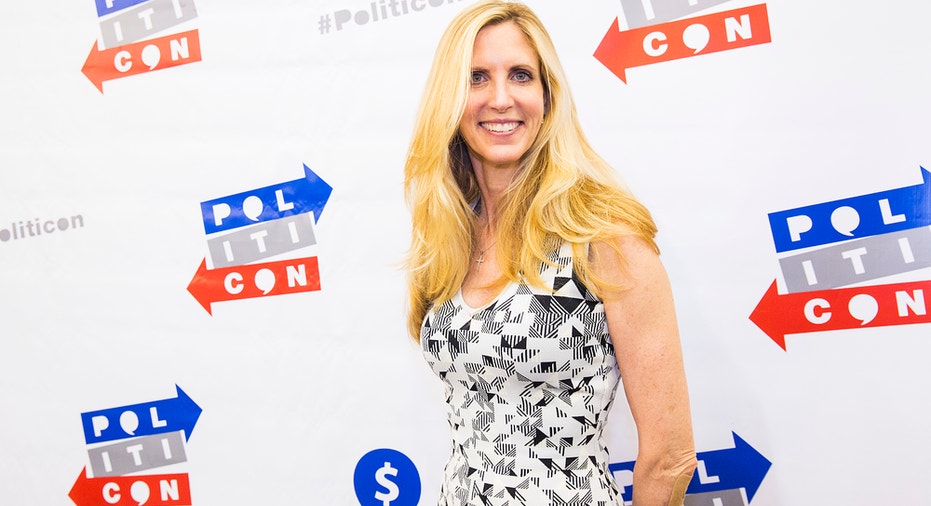 Students who invited conservative commentator Ann Coulter to speak at the University of California at Berkeley sued school officials on Monday saying their postponement of her talk was discriminatory and violated free speech rights.
Coulter had been scheduled to speak on April 27, but her appearance was canceled out of concern it might spark violent protests. The university proposed rescheduling her appearance to May 2.
There have been demonstrations at several U.S. colleges in recent months over speaking invitations for conservative figures. In canceling Coulter's speech, Berkeley officials cited violence that broke out at the campus in February, hours before right-wing media personality Milo Yiannopoulos was scheduled to speak there.
The Berkeley College Republicans and the Young America's Foundation said the public university was violating their constitutional rights and Berkeley was seeking to "burden or ban" events "involving the expression of conservative viewpoints."
The groups filed the lawsuit against Janet Napolitano, the president of the University of California, and other university officials in a San Francisco federal court on Monday. They asked the court to fine the school and award damages to organizers of the Coulter event.
Coulter has said she will speak at Berkeley on Thursday, regardless of the university's move to reschedule her appearance.
She was due to discuss her 2015 book, "¡Adios, America!: The Left's Plan to Turn Our Country Into a Third World Hellhole." The book is critical of many pro-immigration policies. The university said through spokesman Dan Mogulof it would comment on the lawsuit later on Monday.
Berkeley is known as the birthplace of the student-led Free Speech Movement of the 1960s. As with other U.S. colleges and universities, it has tried to find a balance between ideological openness, student safety and student opposition to what some describe as "hate speech."
Coulter, though not a plaintiff in the lawsuit, said in an email to Reuters on Monday she supported the effort. She wrote that it was part of "our demand that university administrators and Berkeley police to do their jobs, stop violating the Constitution, and provide me with an appropriate, safe venue for my speech this Thursday."
(Reporting by Jonathan Stempel and Jonathan Allen in New York and Mark Hosenball in Washington; Editing by Dan Grebler and Andrew Hay)