U.S. weekly jobless claims rebound from 44-year low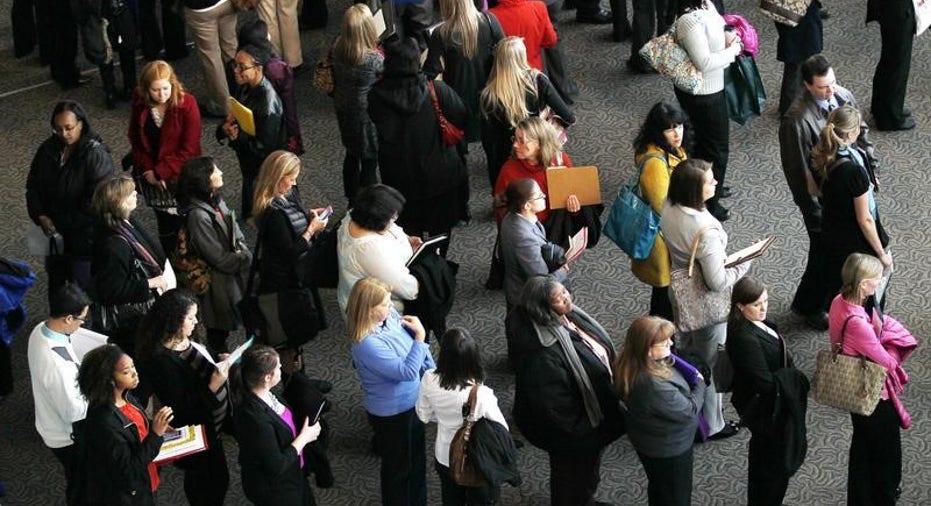 The number of Americans filing for unemployment benefits last week rebounded from a near 44-year low, but continued to point to a tightening labor market.
Initial claims for state unemployment benefits increased 20,000 to a seasonally adjusted 243,000 for the week ended March 4, the Labor Department said on Thursday. Claims for the prior week were unrevised at 223,000, the lowest level since March 1973.
It was the 105th straight week that claims remained below 300,000, a threshold associated with a healthy labor market.
That is the longest stretch since 1970, when the labor market was much smaller.
The labor market is at or close to full employment, with employers increasingly reporting difficulties finding qualified workers for open job positions. Labor market tightness together with firming inflation could allow the Federal Reserve to raise interest rates as early as next week.
Economists polled by Reuters had forecast new claims for unemployment benefits rising to 235,000 in the latest week.
A Labor Department analyst said there were no special factors influencing last week's claims data. The four-week moving average of claims, considered a better measure of labor market trends as it irons out week-to-week volatility, rose 2,250 to 236,500 last week.
The claims report has no bearing on February's employment report, which is scheduled for release on Friday, as it falls outside the survey period. First-time applications for jobless benefits declined in February, suggesting another month of strong employment growth.
According to a Reuters survey of economists, nonfarm payrolls probably increased by 190,000 jobs last month after surging 227,000 in January. The unemployment rate is forecast falling one-tenth of a percentage point to 4.7 percent.
But payrolls could surprise on the upside after a report on Wednesday showed private sector employers hired 298,000 workers in February, the largest amount in a year.
Thursday's claims report also showed the number of people still receiving benefits after an initial week of aid fell 6,000 to 2.06 million in the week ended Feb. 25. The four-week average of the so-called continuing claims decreased 5,250 to 2.07 million.
(Reporting by Lucia Mutikani; Editing by Andrea Ricci)