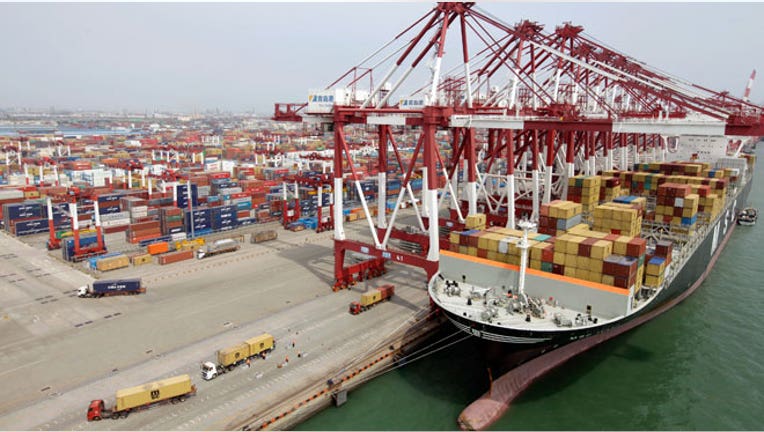 The trade deficit widened sharply in May, as stronger U.S. demand pulled in more imports from China and the rest of the world and sluggish growth abroad pushed exports lower, a U.S. government reported showed on Wednesday.
The trade gap swelled more than 12 percent to $45.0 billion from a revised $40.1 billion in April, the biggest month-to-month increase in two years, the Commerce Department said.
Analysts surveyed before the report had expected the May deficit to narrow slightly to $40.1 billion, from the previously reported April figure of $40.3 billion.
The widening of the trade gap could prompt analysts to lower their estimates of second-quarter U.S. growth.
Imports rose 1.9 percent to $232.1 billion, the highest since the record level of $234.3 billion set in March 2012.
May imports, when adjusted for inflation, were a record $167.2 billion, the department said.
Imports from China jumped 10.7 percent to $36.6 billion, on a non-seasonally adjusted basis.
In other signs of stronger U.S. demand, imports of services, autos and auto parts, and food, feeds and beverages also hit record highs, as did total non-petroleum imports.
The U.S. non-petroleum deficit swelled to $41.6 billion, the highest since September 2007.
U.S. exports fell 0.3 percent to $187.1 billion, with increases in categories such as autos and auto parts and capital goods more than offset by a decline in consumer goods, food, feeds and beverages and industrial materials .
The slight decline reflects sluggish growth in the rest of world, particularly in major trading partners like China.
But there were a few bright spots on the export side, with shipments to Canada hitting a record high.
U.S. auto and auto part exports also hit a record high and total U.S. exports were only slightly below the record high of $188.7 billion set in December.