U.S. Trade Deficit Widens Slightly in July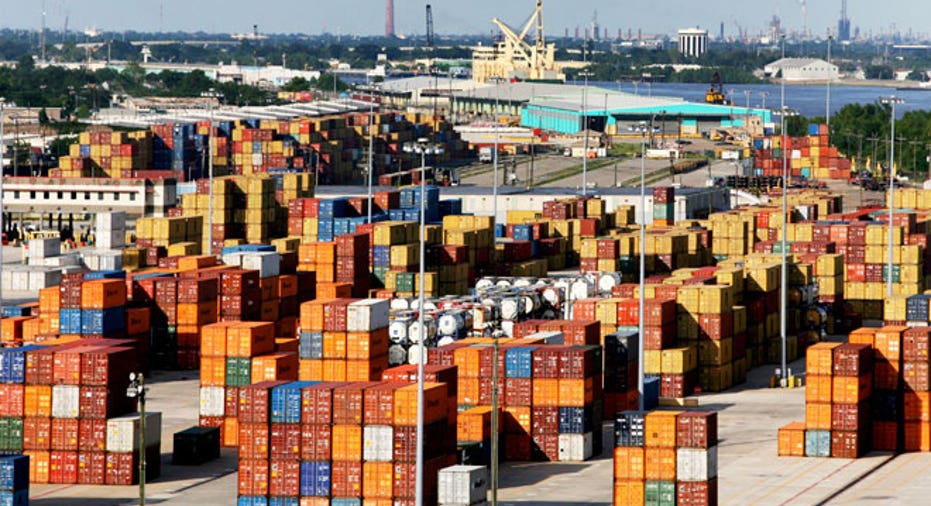 The U.S. trade deficit grew slightly in July, as exports to Germany, France and other European nations shrank and imports from China soared to a new record.
The monthly trade shortfall was $42 billion, compared to a downwardly revised estimate of $41.9 billion for June.
Analysts surveyed before the report had expected a bigger shortfall of around $44 billion.
The ongoing debt crisis in Europe appeared to be taking a toll on demand, with U.S. exports to the 27 nations of the European Union falling 11.7 percent in July.
Exports to Germany were the lowest since February 2010 and the trade deficit with the EU was the biggest since October 2007.
Still, overall U.S. exports totaled $183.3 billion, down just 1 percent from a record high in June.
Also, U.S. exports of food, feeds and beverages, helped by high crop prices, set a record high in July.
Overall imports fell 0.8 percent to $225.3 billion, with a drop in world oil prices helping to cut the tally. Imports of oil and other industrial supplies and materials were the lowest since late 2010.
Meanwhile, imports from China hit a record high $37.9 billion in July, pushing the U.S. trade deficit with China to a record high $29.4 billion.
U.S. exports to China, which has been one of the fastest-growing markets for U.S. goods, increased only 0.4 percent in July to $8.6 billion.