U.S. Trade Deficit Narrows in October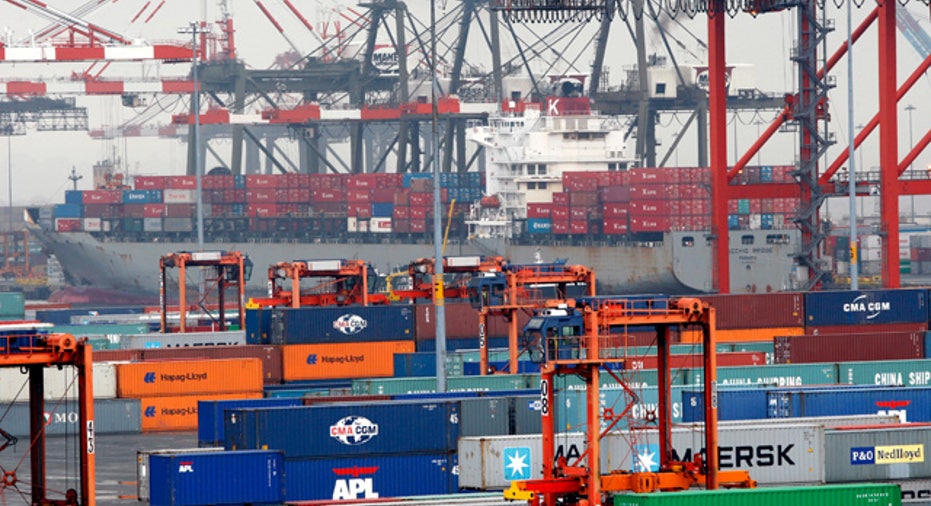 The U.S. trade deficit narrowed in October to its lowest in 10 months, but imports from China hit a record high, a government report showed on Friday.
The trade gap totaled $43.5 billion, in line with a consensus estimate from analysts before the report. However, the Commerce Department revised its estimate of the September trade deficit to $44.2 billion from $43.1 billion.
As a result, the October trade gap narrowed 1.6 percent from September, instead of widening, as most analysts expected.
Both U.S. imports and exports declined in October, in a possible sign of weakening demand in the United States and abroad.
Imports fell 1.0 percent to $222.6 billion, led by a $3.6 billion drop in industrial supplies and materials. The average price for imported oil fell for a fifth consecutive month to $98.84 per barrel, from its May peak of $108.70.
Despite the overall import decline, imports of capital goods and food, feeds and beverages increased to records in October.
Imports from China rose to a record $37.8 billion and imports from Japan increased to $12.3 billion, the highest since April 2008.
U.S. exports fell 0.8 percent to $179.2 billion, led by a $1.3 billion drop in industrial supplies and materials. The biggest monthly decline in that category was for non-monetary gold, which tumbled 25 percent to $3.5 billion.
However, for the first 10 months of 2011, non-monetary gold exports totaled $27.8 billion, compared to $14.8 billion in the same period last year.
U.S. exports to China increased to $9.7 billion, the highest since December.
The U.S. trade gap with China was unchanged in October at $28.1 billion, but remained on track to surpass the annual record of about $272 billion set in 2010.