U.S. top court grapples with Apple-Samsung iPhone patent feud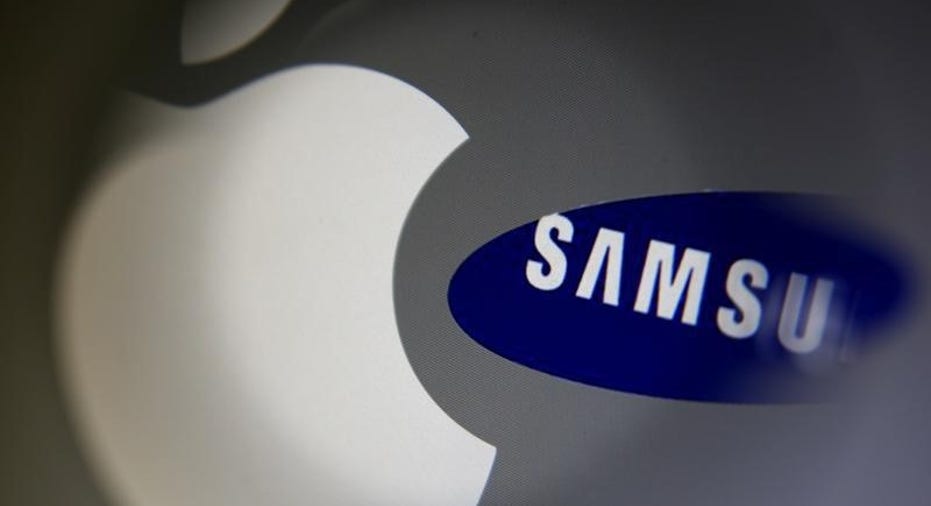 The U.S. Supreme Court on Tuesday signaled a willingness to reduce the potentially huge penalties imposed for ripping off a patented design as it heard arguments in the legal fight over the amount Samsung should pay Apple for copying the iPhone's distinctive appearance.
The eight justices heard arguments by lawyers for the world's two top smartphone manufacturers, as well as the U.S. government, in Samsung's <005930.KS> challenge to the $399 million it was forced to pay Apple for violating three patents regarding the iPhone's rounded-corner front face, bezel and colorful grid of icons.
Some of the justices expressed deep skepticism over how, in practice, juries could figure out which part of a product a design applies to, in order to calculate damages for patent infringement.
"If I were a juror, I wouldn't know what to do," Justice Anthony Kennedy said.
A ruling is due by the end of June.
Smartphones like Cupertino, California-based Apple's iPhone and South Korea-based Samsung Electronics Co Ltd's Galaxy have become an indispensable part of everyday life for many people worldwide, as well as huge business for their makers. As such, the two companies have become increasingly bitter rivals as Samsung seizes an enviable share of the market.
The case came before the Supreme Court on same day Samsung scrapped its flagship Galaxy Note 7 smartphone following reports of the phones catching fire in one of the costliest product safety failures in tech history. The device, launched in August, was supposed to have competed with Apple's latest iPhone for supremacy in the smartphone market.
BEETLE COMPARISON
Several justices struggled with how they would devise a test for lower courts and juries to use to figure out design patent damages.
Using the example of a Volkswagen Beetle automobile, with its unique shape, Justice Elena Kagan suggested it might be difficult for a jury to decide how much damages to award based on the shape, when that trait might be the primary factor driving consumers to buy it.
Samsung paid Apple $548.2 million last December, fulfilling part of its liability stemming from a 2012 verdict for infringing Apple's iPhone patents and copying its appearance in making the Galaxy and other devices.
Samsung has contended it should not have had to turn over all its profits on phones that infringed the iPhone design patents, which the company said contributed only marginally to a complex product with thousands of patented features. Samsung argues that it should not have had to pay as much as $399 million of that $548.2 million payout for infringement of the three patented designs at issue.
Apple has said Samsung was properly penalized for pilfering its work.
Apple sued Samsung in 2011, asserting that its rival stole its technology and the iPhone's trademarked appearance.
The ruling by the justices could have a lasting impact on designers and product manufacturers if they decide to curtail damages for swiping a patented design.
Design patent fights only very rarely reach the Supreme Court, which had not heard such a case in more than 120 years, when the products involved were considerably less high-tech: carpets and a spoon handle.
The U.S. Court of Appeals for the Federal Circuit in Washington last year upheld the 2012 patent infringement verdict for Apple. The court, however, said the iPhone's appearance could not be protected through trademarks.
Samsung has said in court papers that if it wins the case, it expects to be reimbursed the money it has already paid.
The case is Samsung Electronics Co Ltd v. Apple Inc, in the Supreme Court of the United States, No. 15-777
(Reporting by Andrew Chung; Editing by Will Dunham)