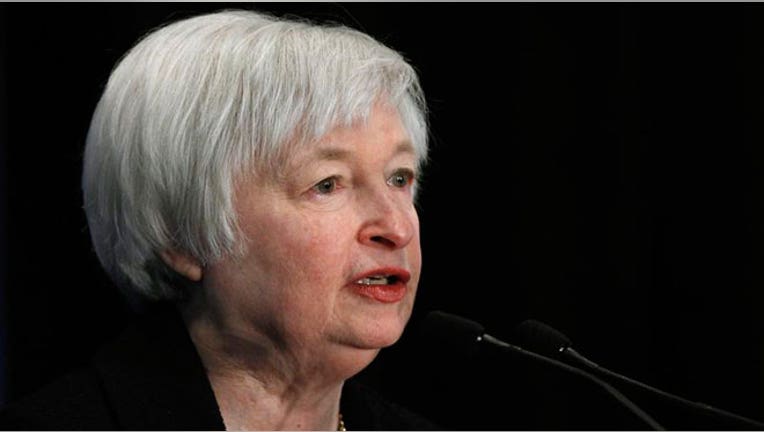 Republican U.S. Senator Rand Paul threatened on Friday to put a 'hold' on the nomination of Janet Yellen to be chair of the Federal Reserve, unless he gets a vote on a bill he has sponsored to put the central bank under more scrutiny.
"As part of Senate consideration of the Janet Yellen nomination to be chair of the Federal Reserve, I will request a vote on my bipartisan Federal Reserve Transparency Act," Paul said in a statement. "The American people deserve transparency from the Federal Reserve and the federal government as a whole."
An aide to Paul, however, said no final decision had been made on whether to place a hold on the nomination.
If Paul did move forward, it would force Yellen's supporters to round up 60 votes in the 100-seat Senate to confirm her.
The White House was always expected to have to secure 60 votes for the nomination to clear procedural roadblocks, and Democrats have repeatedly expressed confidence in their ability to do so. The swearing-in of New Jersey Democrat Cory Booker next week will return the Senate effectively to a 55-45 Democratic majority, meaning that only five Republican votes would be needed to support Yellen.
White House Deputy Press Secretary Josh Earnest told reporters aboard Air Force One that the paperwork for the nomination had been submitted to the Senate, paving the way for formal consideration.
"We look forward to the Senate confirming her swiftly and in a bipartisan fashion for this very important role," he said.
The Senate Banking Committee, which needs to vet the nomination before it goes before the full Senate for a final vote, is not likely to hold a hearing on the matter until mid-November. Democrats have an edge of four votes on the panel.
Although Yellen, currently the Fed's vice chair, is expected to win confirmation, the process is likely to be contentious. Many Republicans have criticized the central bank's aggressive easing of monetary policy as a dangerous courtship of inflation that also risks fueling asset bubbles.
To lay groundwork ahead of her hearing, Yellen has been lining up meetings with key members of the banking panel. She plans to meet with Republican Senator Richard Shelby next week and Senator Bob Corker, also a Republican, is in talks to set up a meeting. Both are expected to oppose her nomination.
Paul's bill would open up the central bank's monetary policy decisions to congressional audit, a step Fed officials have argued would undercut the Fed's political independence. The bill is co-sponsored by 24 Republicans and one Democrat.