U.S. labor costs increase 0.6 percent in third quarter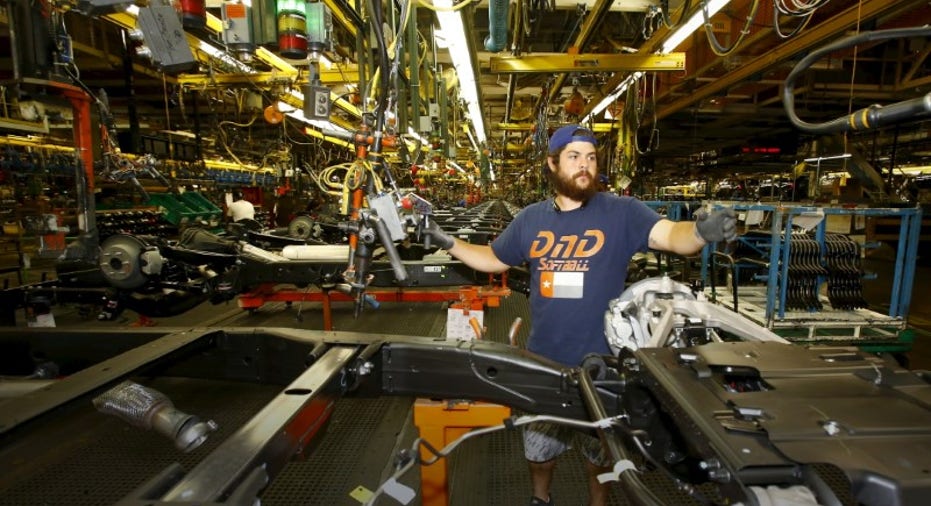 U.S. labor costs maintained a steady pace of increase in the third quarter, showing little signs of a significant pickup in wage inflation.
The Employment Cost Index, the broadest measure of labor costs, increased 0.6 percent after a similar gain in the second quarter, the Labor Department said on Friday. That left the year-on-year rate of increase at 2.3 percent.
Economists polled by Reuters had forecast the ECI rising 0.6 percent in the third quarter.
While the ECI costs have increased 0.6 percent every quarter this year, anecdotal evidence suggest wage growth has been picking up. The Federal Reserve's latest Beige Book reported rising pressures in some parts of the country and certain sectors of the economy in September and early October.
Wage growth has been frustratingly slow, but there are hopes that tightening labor market conditions could unleash a faster pace of increases. Economists say labor costs need to rise by at least 3 percent to push inflation closer to the U.S. central bank's 2 percent inflation target.
Labor costs increased 2.3 percent in the year to June.
The ECI is widely viewed by policymakers and economists as one of the better measures of labor market slack. It is also considered a better predictor of core inflation.
Wages and salaries, which account for 70 percent of employment costs, rose 0.5 percent in the third quarter. They increased 0.6 percent in the second quarter. Wages and salaries were up 2.4 percent in the 12 months through September.
That followed a 2.5 percent gain in the year to June.
Benefits for all workers increased 0.7 percent in the July-September quarter after rising 0.5 percent in the second quarter.
(Reporting By Lucia Mutikani; Editing by Andrea Ricci)