U.S. greenlights Norwegian Air flights in blow to U.S. industry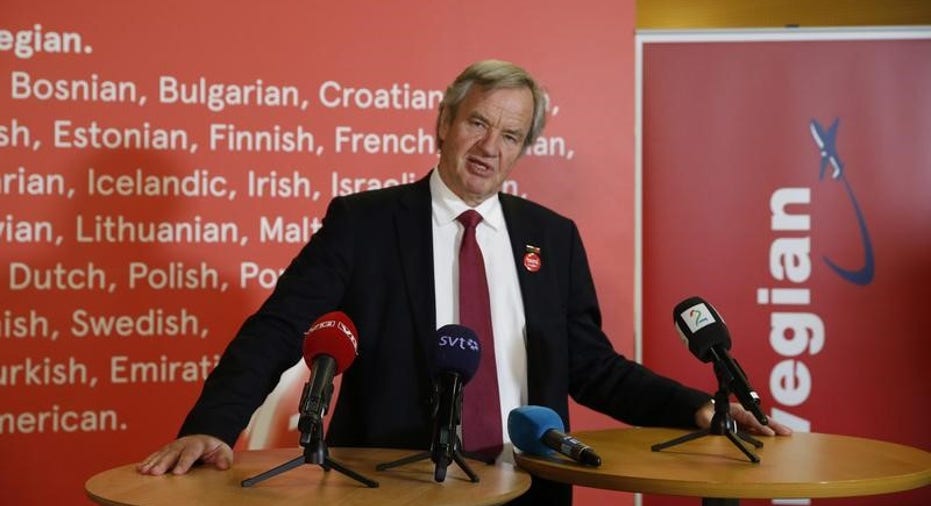 The U.S. Transportation Department said on Friday it granted flying rights to Norwegian Air Shuttle ASA's Irish unit, setting the stage for a new battle among airlines for leisure travelers across the Atlantic.
The order finalized a tentative ruling the department made in April and came days after the European Commission formally filed for arbitration over Norwegian's request, which had languished for three years.
U.S. airlines and unions have said the subsidiary, Norwegian Air International, would undermine U.S. wages and working standards, claims Norwegian has dismissed.
The accusations have come as a fare war has escalated over the Atlantic, forcing large and established airlines to consider selling cheaper fares with more restrictions and redesigning cabins to win budget-conscious travelers back from Norwegian.
"Regardless of our appreciation of the public policy arguments raised by opponents, we have been advised that the law and our bilateral obligations leave us no avenue to reject this application," the U.S. order said.
While Norwegian is already flying to New York and other U.S. cities, its ability to expand globally has been limited to the air rights that Norway has negotiated.
Not so for its Irish unit. Ireland is a member of the European Union unlike Norway, which means an Irish airline can tap into aviation rights that the European Union has secured.
Friday's news gave Norwegian the chance "to open up a lot more routes from the U.S. to Europe" and onward to other destinations, Norwegian spokesman Anders Lindstrom said. The company now can start U.S.-Ireland service as previously planned, he said.
"It's going to result in lower airfares," added Charlie Leocha, chairman of consumer advocacy group Travelers United.
The long-awaited decision may have been slowed by protectionist rhetoric by candidates during the U.S. presidential campaign, said Brandon Belford, the Transportation Department's former deputy assistant secretary for aviation and international affairs.
There was an outcry Friday by critics.
"It is a betrayal to hundreds of thousands of aviation workers," Sara Nelson, international president of the Association of Flight Attendants-CWA, said in a statement.
U.S. Representative Peter DeFazio, ranking member of the House of Representatives Transportation and Infrastructure Committee, said he will fight a decision that he believes lets Norwegian undercut competitors and puts U.S. jobs at risk.
One-way flights on Norwegian across the Atlantic grew 44 percent to 2,916 this year, after increasing 34 percent in 2015, according to data from air travel intelligence company OAG, accessed in September.
While top U.S. airlines operate tens of thousands more flights, they have said budget carriers like Norwegian have pushed down their trans-Atlantic unit revenue.
American Airlines Group Inc , Delta Air Lines Inc and United Continental Holdings Inc did not immediately comment.
(Reporting by Jeffrey Dastin in New York; Additional reporting by Alana Wise; Editing by James Dalgleish and Will Dunham)