U.S. FCC Votes 2-1 to Advance Repeal of Obama-era Internet Rules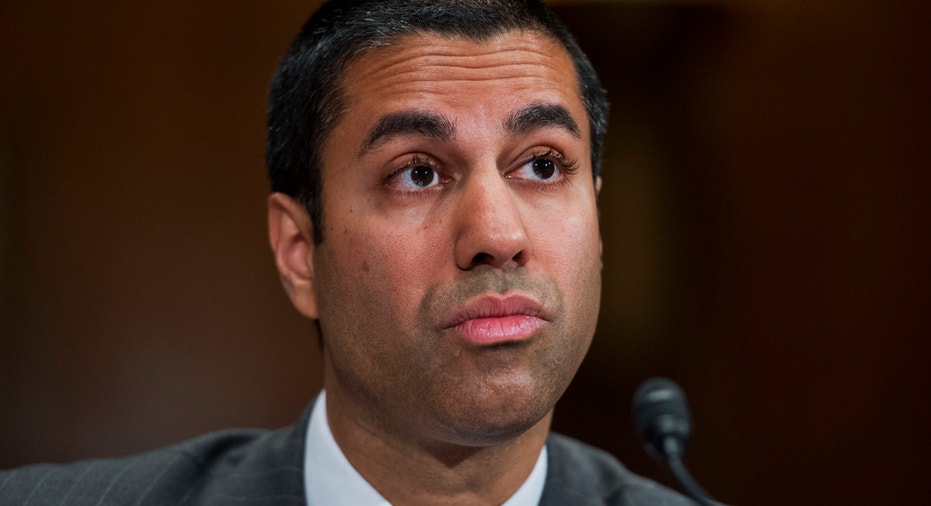 The U.S. Federal Communications Commission voted 2-1 on Thursday to advance a Republican plan to reverse the Obama administration's 2015 "net neutrality" order.
FCC chairman Ajit Pai has proposed the commission repeal the rules that reclassified internet service providers as if they were utilities. He thinks the open internet rules by President Barack Obama, a Democrat, were unnecessary and harm jobs and investment.
"We propose to repeal utility-style regulation," Pai said Thursday. "The evidence so far strongly suggests that this is the right way to go."
The public will have until mid-August to offer comments before the FCC votes on a final plan.
Pai wants public input on whether the FCC has the authority or should keep its "bright line" rules barring internet companies from blocking, throttling or giving "fast lanes" to some websites. He has not committed to retaining any rules, but said he favors an "open internet."
Pai said he would make a final proposal public before a final vote and said the FCC will conduct a cost-benefit analysis.
Democratic FCC Commissioner Mignon Clyburn, who voted against the plan, said the end game appears to be an internet without FCC regulatory oversight. She said the proposal "jeopardizes the ability of the open internet to function tomorrow, as it does today."
The FCC, which has already received more than 1 million comments, is also seeking comment on whether U.S. states should be able to set their own broadband privacy or other regulations.
Facebook Inc, Alphabet Inc and others back net neutrality rules, saying they guarantee equal access to the internet.
Broadband providers AT&T Inc, Verizon Communications Inc and Comcast Corp oppose the 2015 order, saying it would discourage investment and innovation.
Internet providers insist they will not engage in blocking or throttling even in the absence of rules, but critics are skeptical.
Senator Brian Schatz, a Democrat, said "it will take millions of people standing up, just like they did before, to say that the internet needs to stay free and open. That's what it will take to win."
Comcast, Charter Communications Inc and Altice NV's U.S. unit signed an advertisement Wednesday saying they are "committed to an open internet that gives you the freedom to be in charge of your online experience.... We do not block, throttle or otherwise impair your online activity."
USTelecom, an industry trade group, said the FCC "is moving the conversation beyond the merits of net neutrality to how best to safeguard this universally embraced value with a modern, constructive policy framework."
(Reporting by David Shepardson; editing by Grant McCool)