U.S. Factory Orders Rise 1.3% in February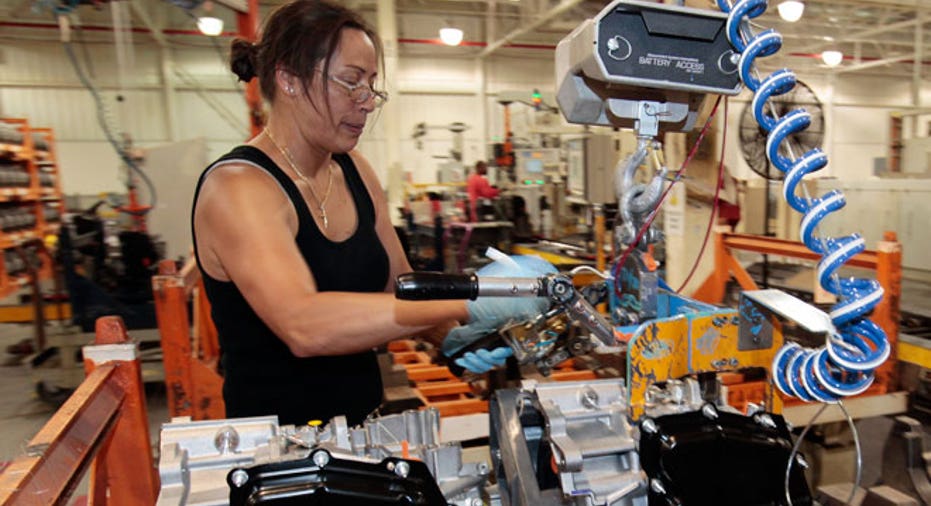 New orders for U.S. factory goods rebounded in February and firms increased orders for capital goods, suggesting manufacturing held on to some momentum early in the year despite signs of slower growth.
The Commerce Department said on Tuesday new orders for manufactured goods rose 1.3 percent, just below the 1.5 percent gain expected by private forecasters in a Reuters poll.
Many economists think the expiration of some tax breaks on capital spending at the end of 2011 led businesses to bring forward investments.
Indeed, January's decline was revised downward to 1.1 percent from a previously reported fall of 1 percent.
Still, February's gain was nearly as high as the 1.4 percent rise in orders in December. Factory orders have now risen in three of the last four months.
Orders for non-defense capital goods excluding aircraft - a closely watched category because it is taken as a sign of businesses' future spending plans - rose 1.7 percent in February. That was a bigger increase than 1.2 percent gain reported in an preliminary estimate.
Shipments for this category climbed 1.4 percent.
Business spending and manufacturing have been drivers of the recovery since the 2007-2009 recession.