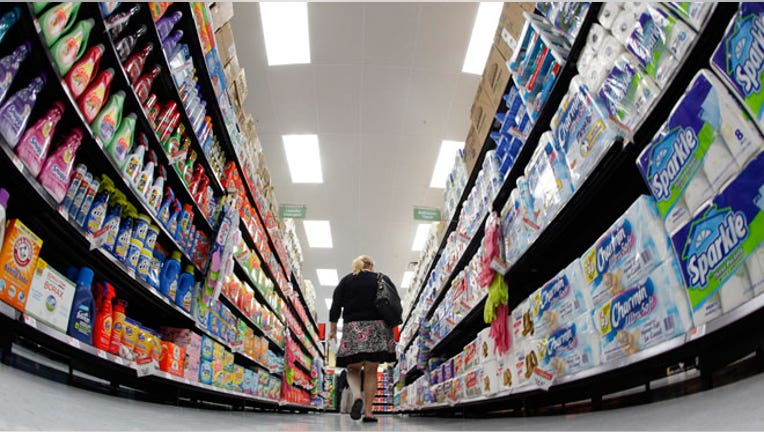 U.S. households spent moderately in July amid a healthy rise in wages, suggesting the economy carried some momentum into the third quarter despite turbulence abroad.
Personal spending, measuring how much Americans paid for everything from home rent to dental care, rose 0.3% in July from a month earlier, the Commerce Department said Friday. Consumption climbed 0.3% in June and 0.8% in May.
Personal income, reflecting Americans' pretax earnings from salaries and investments, climbed 0.4%, replicating the gains of the prior three months. Within that category, workers' wages and salaries climbed at the fastest pace since last November, as did their disposable income.
Economists surveyed by The Wall Street Journal had forecast 0.4% growth in both spending and incomes.
The latest figures are likely to influence debate within the Federal Reserve about when and how quickly to raise short-term interest rates. Fed officials have indicated they would raise rates-pinned near zero since 2008 to stoke the economy to stronger growth—as early as their September policy meeting if data show economic activity picking up.
Consumer spending is the lifeblood of the U.S. economy, representing more than two-thirds of activity. The pickup in spending and incomes supports early forecasts that the economy will grow at a modest but stable 2% to 3% annual rate in the current quarter. Growth surged to a 3.7% pace in the second quarter after a weak winter, the government reported earlier this week.
But Friday's report also showed persistently weak inflation, a sign that despite stability, the economy continues to underperform six years after the recession.
The price index for personal consumption expenditures-the Federal Reserve's preferred inflation gauge-grew 0.1% from June and 0.3% from a year earlier. Core prices, which remove food and energy costs, climbed 0.1% from June and 1.2% from a year earlier.
July marked the 39th consecutive month in which prices have undershot the Fed's 2% annual target.
The data offer a snapshot of the economy before fears about China's slowing growth caused unusual volatility in stock markets the past two weeks. It is unclear whether the sharp drop in global stock markets that began last week has caused U.S. consumers to rein in spending, which would slow the economy. U.S. stocks rebounded in recent days but remained well below their summer peak.
Other data point to underlying strength in the economy. Gross domestic product—the broadest measure of goods and services made in the U.S.—rose 3.7% in the second quarter, the Commerce Department reported this week.
Retail sales—another measure of consumer spending—climbed healthily in July. The housing market is showing momentum, with decent pickups in sales of existing and new homes last month. And the labor market continues to show strength.
Friday's report showed the bulk of last month's spending increase was due largely to higher purchases of durable goods—big-ticket items like cars and kitchen appliances—which climbed 1.1%. Spending on nondurable goods and services each rose 0.2%.
Adjusted for inflation, overall consumer spending climbed 0.2%.
Americans stepped up their savings. The saving rate rose to 4.9% in July from 4.7% in June.
(By Josh Mitchell and Kate Davidson)