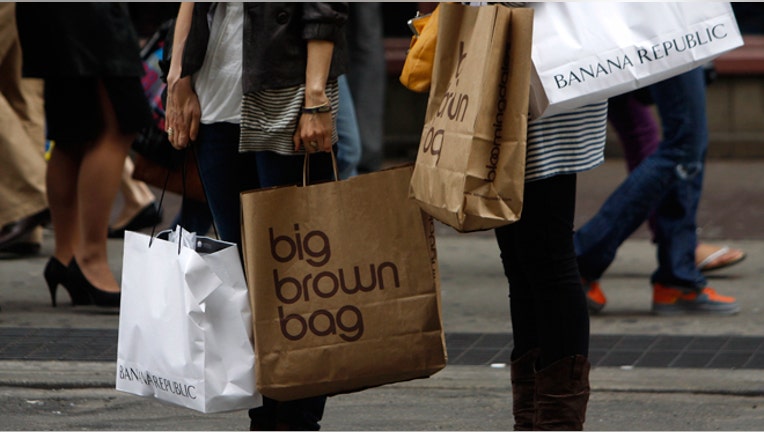 U.S. consumer spending recorded is biggest gain in three months in November as low gasoline prices freed up income for discretionary spending, in a show of strength in the economy.
The Commerce Department said on Tuesday consumer spending, which accounts for more than two-thirds of U.S. economic activity, rose 0.6 percent after an upwardly revised 0.3 percent increase in October.
Economists polled by Reuters had forecast consumer spending rising 0.5 percent last month after a previously reported 0.2 percent increase.
When adjusted for inflation, consumer spending increased 0.7 percent, the largest rise since August, after advancing 0.2 percent in October.
Sturdy consumer spending could see economists lift their gross domestic product estimates for the fourth quarter, which are currently between a 2.1 percent and 2.6 percent annual pace.
It adds to stronger employment and industrial production data and could draw the Federal Reserve closer to start raising its short-term interest rate in mid-2015, having kept it near zero since December 2008.
Spending is being buoyed by extremely low gasoline prices as well as a strengthening labor market, which should help to cushion the economy from slowing growth in China and the euro zone, as well as a recession in Japan.
Gasoline prices have declined 85 cents this year to an average of $2.39 per gallon, according to AAA.
With job gains broadening, income increased 0.4 percent in November, the largest gain since June, after rising 0.3 percent in October.
The saving rate fell to an 11-month low of 4.4 percent.
Despite the acceleration in consumer spending, weak gasoline prices kept inflation in check. A price index for consumer spending fell 0.2 percent, the biggest fall since December 2008, after being flat in October.
In the 12 months through November, the personal consumption expenditures (PCE) price index rose 1.2 percent, the smallest rise since March, slowing from a 1.4 percent increase in October.
Excluding food and energy, prices were unchanged after advancing 0.2 percent in October. The so-called core PCE price index increased 1.4 percent in the 12 months through November, the smallest rise since April.
Both price measures continue to run below the Federal Reserve's 2 percent inflation target.
(Reporting by Lucia Mutikani; Editing by Andrea Ricci)