U.S. Consumer Sentiment Sinks in Early December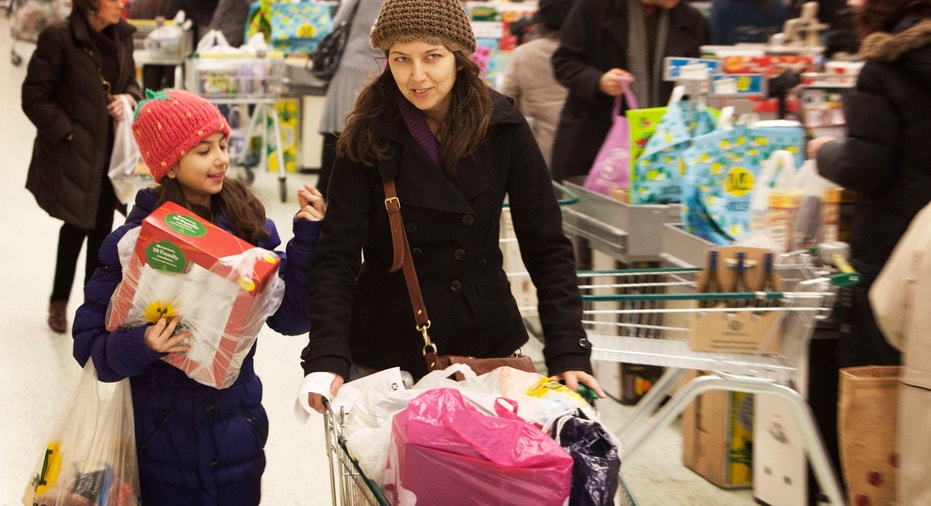 Americans' outlook on the economy and their finances took a turn for the worse in early December due likely to anxiety about the potential for higher taxes resulting from contentious discussions in Washington over fiscal issues, a survey released on Friday showed.
The Thomson Reuters/University of Michigan's preliminary reading of the overall index on consumer sentiment plunged to 74.5 in early December, the lowest level since August.
It was far below November's figure of 82.7 and the median forecast of 82.4 among economists polled by Reuters.
"Confidence plunged in early December as consumers confronted the rising likelihood that political gridlock would push the country over the fiscal cliff," survey director Richard Curtin said in a statement. He was referring to concerns of an economic contraction next year if the White House and Congress fail to reach a budget pact by year-end.
The "fiscal cliff" is a series of federal spending cuts and tax hikes worth $600 billion that would phase in next year if Washington does not take action to change the situation. Economists say the "fiscal cliff" could cause a U.S. recession.
The survey's barometer of current economic conditions edged down to 89.9 in early December from a November final reading of 90.7. Economists had forecast a stronger reading of 91.0.
The survey's gauge of consumer expectations tumbled to 64.6, its lowest level in four months. It was far weaker than the 77.6 at the end of November and an expected figure of 78.0.
The survey's measure of consumers' 12-month outlook also fell hard in early December. It dropped 22 points from late November to 75, the lowest level since August.
The survey's one-year inflation expectations rose to 3.3 percent from 3.1 percent, while the survey's five-to-10-year inflation outlook inched up to 2.9 percent from 2.8 percent.