U.S. and Global Partners Wrestle Over Trade Stance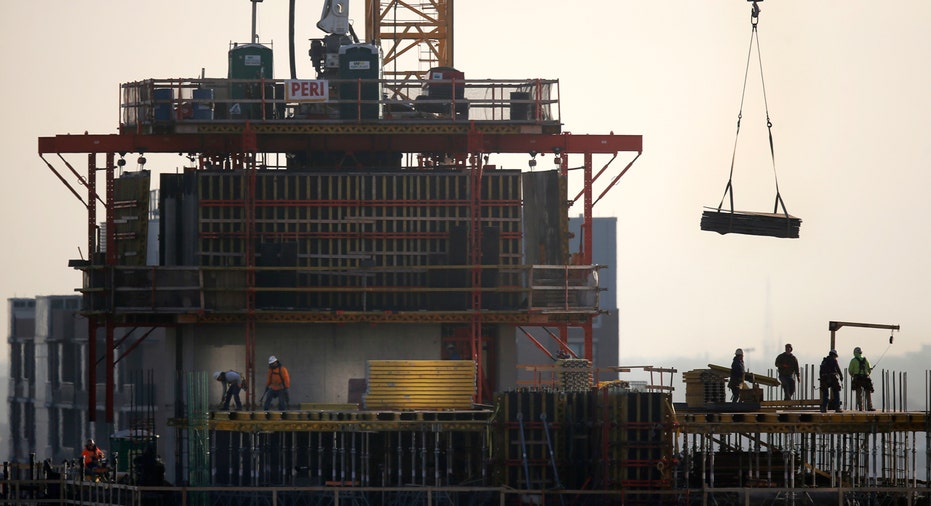 U.S. Treasury Secretary Steven Mnuchin headed into a tussle over free trade Friday at a summit that will help set the tone for the global economy.
The Group of 20 gathering will be dominated by the question of how strongly to oppose trade protectionism, particularly after U.S. President Donald Trump vowed to impose border taxes and rewrite free trade deals.
The focus will be on a joint statement that is being prepared for Saturday. So far, officials at the G-20 finance ministers' meeting in the German spa town of Baden-Baden haven't been able agree on whether to confirm their longstanding opposition to protectionism, the use of import taxes and rules by a country to shield its own companies.
Early drafts of their final joint statement have dropped the ban on protectionism but there was no agreement on what to replace it with, or exactly how to put their position into words, said officials who briefed reporters Friday only on condition of anonymity because the talks were ongoing.
Deputies assigned to work out the details ahead of time had to leave the matter for the ministers, who will begin their meetings Friday.
The meeting's host, German Finance Minister Wolfgang Schaeuble, told reporters that "no one has mentioned protectionism" and that the statement was rather about "the right formulation regarding the openness of the world economy."
The last such gathering, in July 2016 in Chengdu, China, issued a strong statement in favor of free trade, saying "we will resist all forms of protectionism." That ringing statement was absent in early drafts put together in recent weeks ahead of this meeting; possible replacements include support for "fairness" and "inclusiveness."
European countries and others that depend on exports, such as China, were said to be pushing for a stronger statement in favor of trade with fewer tariffs and other barriers in a rule-based system.
The gathering Friday and Saturday will help set the tone for international commerce and finance and will give Mnuchin a chance to clarify what the U.S. position is.
The G-20 is an informal forum on economic cooperation made up of 19 countries with more than 80 percent of the world economy, plus the European Union. The finance ministers' meeting will pave the way for a summit of national leaders in Hamburg, Germany, on July 7-8.
Trump has repeatedly emphasized that the U.S. needs a tougher approach to trade that would put American workers and companies first. He has already pulled the U.S. out of the proposed Trans-Pacific Partnership agreement with Japan and other Pacific Rim countries and he has started the process to renegotiate the North American Free Trade Agreement with Mexico and Canada, both of whom are G-20 members.
In a visit to Berlin ahead of the G-20 meeting, Mnuchin said the U.S. is interested in trade that is not only free but fair.
"Our objective is getting more balanced trade agreements," he said, confirming that having border taxes is an option. He said, without providing specifics, that some U.S. trade agreements need to be re-examined, while adding that, "It is not our desire to get into trade wars."
Mnuchin is scheduled to meet one-to-one with China's Finance Minister Xiao Jie and central bank governor Zhou Xiaochuan.
The G-20 meeting is taking place with the global economy in relatively good shape: the International Monetary Fund predicts growth of 3.4 percent this year and 3.6 percent next year, compared with 3.1 percent last year.
Yet the British vote last year to leave the European Union and its free trade zone and Trump's victory on an "America First" platform have underlined discontent with trade and globalization and a sense among many that the benefits of a globalized economy — that is, with fewer barriers to trade and business — do not reach enough people.
Advocates for free trade such as the IMF say that trade restrictions will only hurt growth and won't benefit ordinary people, while urging measures to spread the benefits of trade more widely. That could include job training and education, since the IMF says trade and globalization have benefited higher-skilled workers.