U.S. Adds 271,000 Jobs in October, A Strong Upside Surprise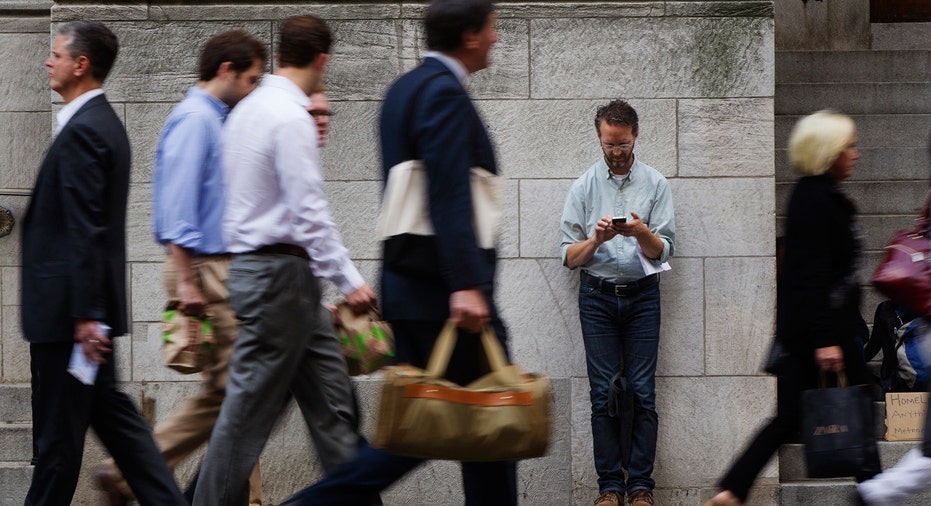 The U.S. added 271,000 jobs in October, well above expectations, as the Federal Reserve looks for evidence that the economy is ready for higher interest rates.
The headline unemployment rate was 5%, the lowest since April 2008. Analysts had forecast 180,000 new jobs last month and that the unemployment rate would hold steady at 5.1%.
The October results represent a strong rebound from the disappointing September report which revealed that just 142,000 new jobs were created that month, well below expectations.
Wages also grew more than expected, rising 2.5% from a year ago, according to numbers released Friday by the U.S. Labor Department.
"Last month's disappointment gave way to excitement. Across the board, the outcome was very positive," said Carl Tannenbaum, chief economist for Northern Trust in Chicago.
The October data will undoubtedly fuel expectations of a December rate hike. Prior to the lousy September report, jobs data had been relatively strong for months, with the U.S. adding around 200,000 new jobs each month and the unemployment rate falling to its lowest level in seven years.
The Fed has pointed to the relative strength of the labor market as it highlights reasons rates might start moving higher later this year. The one sticking point has been wages, which have remained essentially stagnant despite the healthy job growth and rapidly falling unemployment rate.
That may have started to change in October. The year over year jump in wages was the strongest since 2009.
"Improvements in the labor market have been slow to translate into better wages for U.S. workers," Tannenbaum explained. "But today's report shows a brighter picture on that front and I think paves the way for Fed officials to feel more comfortable about raising rates."
Still, lack of wage growth has remained a vexing situation that has helped keep inflation well-below the Fed's 2% target range.
The Fed has been reluctant to raise rates until policy makers are comfortable the U.S. economy is strong enough to absorb the higher borrowing costs that will follow a rate increase.
Data Dependent
Employment in professional and business services increased by 78,000 in October, compared with an average gain of 52,000 per month over the prior 12 months. In October, job gains occurred in administrative and support services, computer systems design and related services, and architectural and engineering services.
Health care added 45,000 jobs in October, while employment in retail trade rose by 44,000 in October, compared with an average monthly gain of 25,000 over the prior 12 months. Food services and drinking places added 42,000 jobs in October. Over the year, the industry has added 368,000 jobs.
Construction employment increased by 31,000 in October, while employment in mining continued to trend down in October. The industry has shed 109,000 jobs since reaching a recent employment peak in December 2014.
In October, average hourly earnings for all employees on private nonfarm payrolls rose by 9 cents to $25.20, the Labor Department reported.
Central bankers have said repeatedly the decision to raise rates is "data dependent." In particular, the Fed will be looking at wage growth. In theory, wages should be moving higher based on simple supply and demand. If more people are working it should be harder for employers to fill positions, forcing them to raise wages to fill empty jobs.
That hasn't been the case throughout much of 2015, however.
An excess of slack in the labor force has maintained a surplus of qualified workers, many of whom are working part-time or temporary jobs, which has allowed employers to dip into that pool to fill positions without having to significantly raise wages.
Labor market data and inflation numbers -- two inextricably connected economic indicators – are probably the two most important pieces of data influencing the Fed's decision on the timing and trajectory of a rate hike.
The Fed seemed poised to raise rates earlier this year based on the central bank's fulfilling its dual mandate, that of full employment and price stability. The Fed's criteria for full employment was achieved a long time ago, but the price stability aspect has remained problematic as a number of factors have combined to keep inflation low.
But Fed officials, notably Fed Chair Janet Yellen, have repeatedly expressed confidence that inflation will rise as the job market continues to tighten.
Yellen reiterated that view earlier this week, adding that a December rate hike remains on the table. The Fed chair has also said weak wage growth won't by itself force a delay in raising rates.