U.S. 1Q GDP Growth Revised Down to 1.9%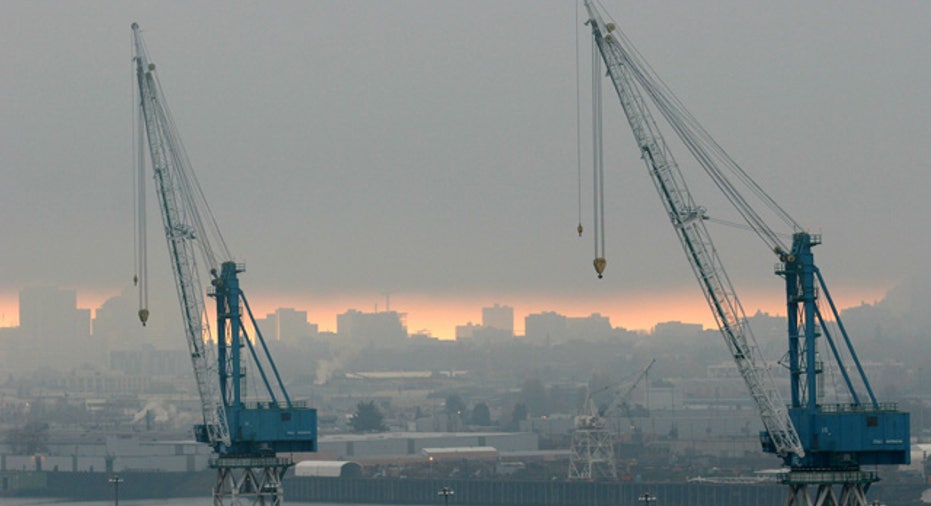 U.S. economic growth was a bit slower than initially thought in the first quarter as businesses restocked shelves at a moderate pace and government spending declined sharply.
Gross domestic product increased at a 1.9 percent annual rate, the Commerce Department said in its second estimate on Thursday, down from last month's 2.2 percent estimate. The economy grew at a 3.0 percent rate in the fourth quarter.
The report also showed that after-tax corporate profits dropped for the first time in three years.
A modest downward revision to consumer spending, which accounts for about 70 percent of U.S. economic activity, and stronger import growth also accounted for the weaker first-quarter output. Economists polled by Reuters had expected growth would be revised down to a 1.9 percent pace.
Business inventories increased $57.7 billion, instead of $69.5 billion, adding only 0.21 percentage point to GDP growth compared with 0.59 percentage point in the previous estimate.
While the small inventory build-up held back growth in the January-March quarter, restocking of shelves, retreating gasoline prices and an improving housing market should provide a boost to output in the second quarter.
Growth in the second quarter is currently estimated at a pace of about 2.5 percent.
Excluding inventories, the economy grew at a revised 1.7 percent rate in the first quarter, rather than 1.6 percent and up from 1.1 percent in the fourth quarter.
Consumer spending grew at a 2.7 percent pace instead of the previously reported 2.9 percent. It was still an acceleration from the fourth-quarter's 2.1 percent pace.
Government spending fell at a much steeper 3.9 percent rate, instead of the previously reported 3.0 percent. Both exports and imports were much stronger than initially estimated.
On the positive side, business spending on equipment and software was revised up to show a much firmer 3.9 percent growth rate instead of the previously reported 1.7 percent.
However, there are signs business spending weakened early in the second quarter.
Residential construction was revised slightly up and the retrenchment in investment on nonresidential structures was not as deep as previously thought.
When measured from the income side the economy expanded at a 2.7 percent rate. Gross domestic income rose at a revised 2.6 percent pace in the fourth quarter, previously reported as a 4.4 percent rate. Real disposable personal income for the fourth quarter was revised down to a 0.2 percent growth rate from 1.7 percent.
For the first quarter, real disposable income rose 0.4 percent.
While GDP and GDI estimates for a given quarter may differ because they are calculated using different data, over time, they tend to follow similar patterns of change.
The department also said after-tax corporate profits fell at a 4.1 percent rate, the biggest decline since the fourth quarter of 2008, as taxes took a big bite from earnings. After-tax profits rose 1.1 percent in the fourth quarter.