Tsinghua Unigroup denies it bid for Toshiba chip business, again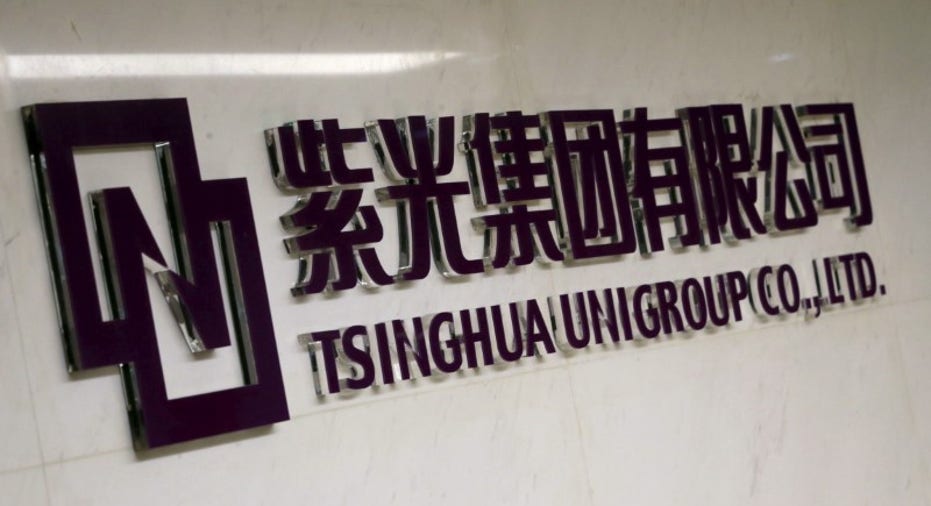 Tsinghua Unigroup Ltd, China's biggest state-owned semiconductor group, on Thursday said media reports that it bid for Toshiba Corp's chip business were groundless, reiterating a similar statement made in February.
"Tsinghua Unigroup never participated in the bid and related matters," it said in a statement on its website.
Toshiba on Thursday received shareholder approval to split off its memory chip unit. It is looking to raise at least $9 billion from a sale to cover charges at its U.S. nuclear unit that threaten the Japanese conglomerate's future.
Around a dozen chipmakers and technology companies have been tipped as potential buyers for the unit, though a sale to a Chinese company or one with deep ties to China is widely expected to receive strong resistance from Japan's government.
China's ambition to develop a domestic chip champion through overseas acquisitions has hit regulatory hurdles from foreign governments. Tsinghua in 2015 tried to acquire U.S. chip group Micron Technology Inc, while a Chinese investment fund's attempt to buy German semiconductor equipment maker Aixtron SE was blocked in December.
Tsinghua this week announced it has clinched deals with a state bank and fund that will give it financing support of up to 150 billion yuan ($21.77 billion) over the next five years.
(Reporting by Sijia Jiang; Editing by Christopher Cushing)