Trump's New Finance Chair Previously Donated to Democrats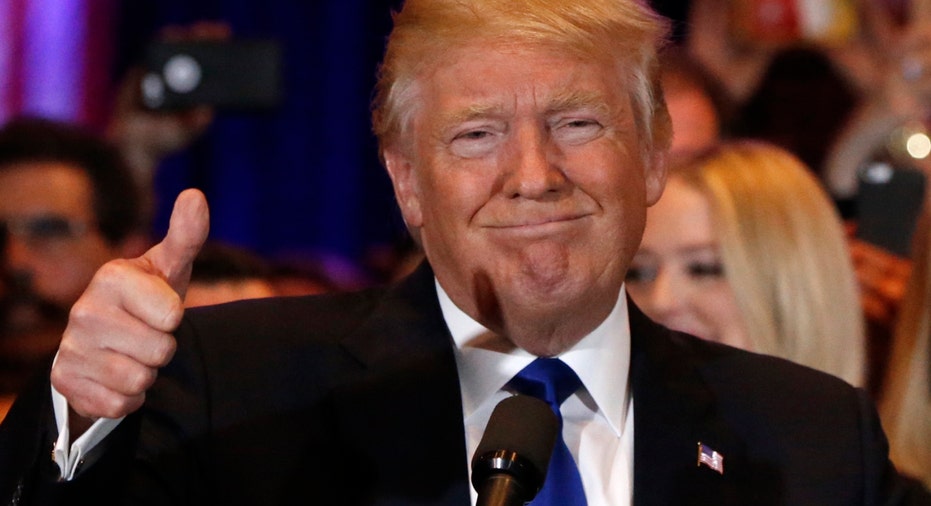 Republican Donald Trump named a national finance chairman for his presidential campaign on Thursday, picking an investor with little experience in campaigns but a long history of political donations, including to Trump's likely Democratic opponent, Hillary Clinton.
Steven Mnuchin, a former partner at Goldman Sachs who now works in entertainment financing, is chairman and CEO of private investment firm Dune Capital Management LP. He is taking one of the first high-profile jobs in the campaign that Trump has filled.
Trump, a real estate developer who this week became the presumptive Republican presidential nominee for the November election, worked with Mnuchin in a business capacity before, the campaign said.
Since 1998, Mnuchin has given about $71,000 to Democrats and their associated committees, compared to about $37,000 to Republicans.
Since Hillary Clinton's campaign to be elected to the U.S. Senate in 2000, Mnuchin donated $7,400 to Clinton, according to the Federal Election Commission. He also gave $10,000 to the Democratic Senatorial Campaign Committee in 2004.
More recently, Mnuchin donated to Republicans, including $22,500 in 2012 to Mitt Romney's joint fundraising committee and another $4,800 to the former Republican nominee's campaign.
His history of donations to Democrats may well add to distaste for Trump among some establishment Republicans who have opposed the billionaire's rise to likely presidential nominee on the grounds his proposals are not truly Republican.
Trump said on Wednesday he will begin to raise money for his general election bid after self-funding a majority of his primary campaign. Fundraising will require a balance, especially since much of Trump's campaign message has rested on his refusal to raise money and his decision to self-fund his campaign during the party nominating contests.
Historically, political parties have depended on the ability of their nominee to raise money in order to fund their other operations, including working to elect members of the House and Senate.
Trump said he will work closely with the Republican National Committee - which already has a fundraising operation - to help both his own campaign and those of other members of the party for the Nov. 8 election.
U.S. Representative Chris Collins of New York, who was the first lawmaker to endorse Trump, said the move to start raising money will help bring the party together.
"You'll see that pivot to the general election, which is uniting the party, and fundraising is a very big part of uniting the party, with the influence money has in elections these days," Collins told Reuters in an interview. (Reporting by Megan Cassella and Susan Cornwell; Editing by Dan Grebler and Frances Kerry)