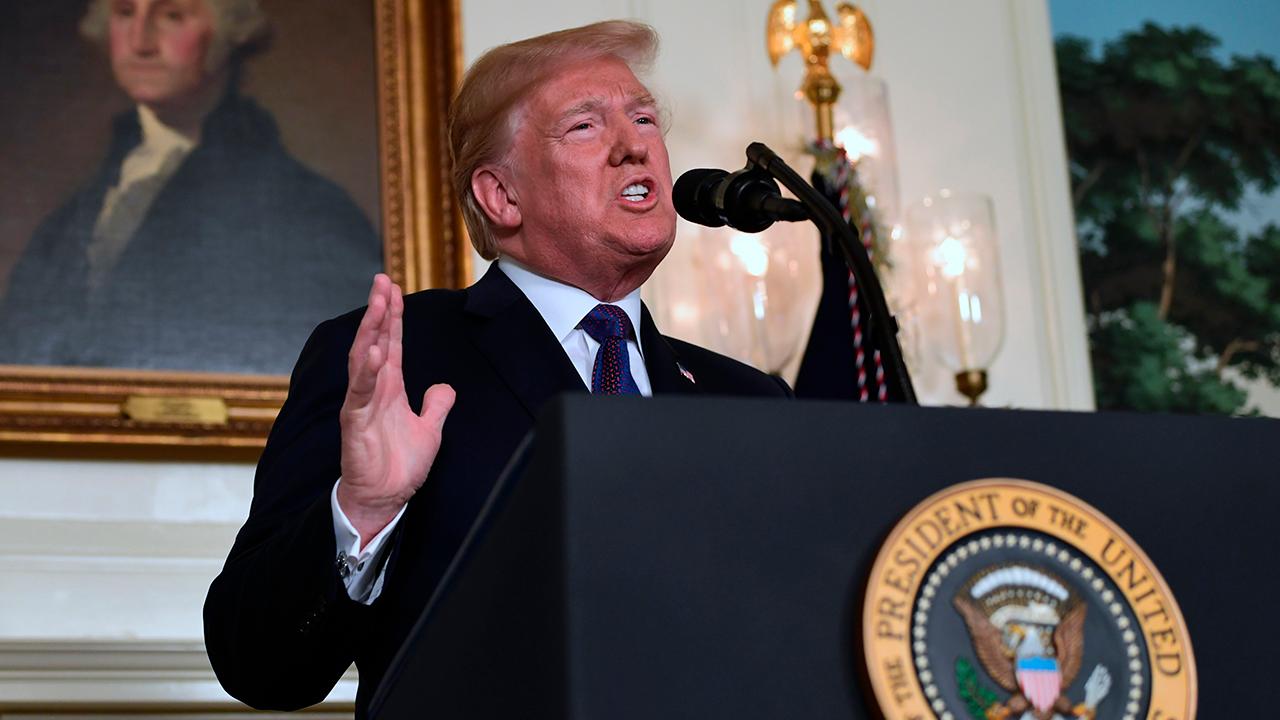 A Syrian refugee is praising President Donald Trump and the U.S.-led air strikes against Syria.
Kassem Eid, a 2013 Syrian chemical attack victim, told FOX Business that Trump took a "noble" action against the brutal dictatorship of Syrian President Bashar al-Assad.
"I would tell Mr. Trump, 'What you did was amazing,' just like you did last year after Assad used chemical weapons in Khan Shaykhun," he said.
The Trump administration has characterized Syria's use of chemical weapons as "an atrocity" and blamed the Obama administration for its failure to impose its "red line" stance against chemical weapons use in 2013.
"I didn't know that a few years later, I'd be crying out of disappointment and anger when I watched [Obama] break his red line premises and letting Assad walk away while he's making deals with dictators like Iran," Eid said on FOX Business' "Risk & Reward."
U.S.-led allied missile strikes in Syria on Saturday successfully hit its targets and "significantly crippled" Syrian President Bashar Assad's ability to produce more chemical weapons, according to the Pentagon. The USS Higgins fired nearly two dozen Tomahawk missiles towards Syrian targets.