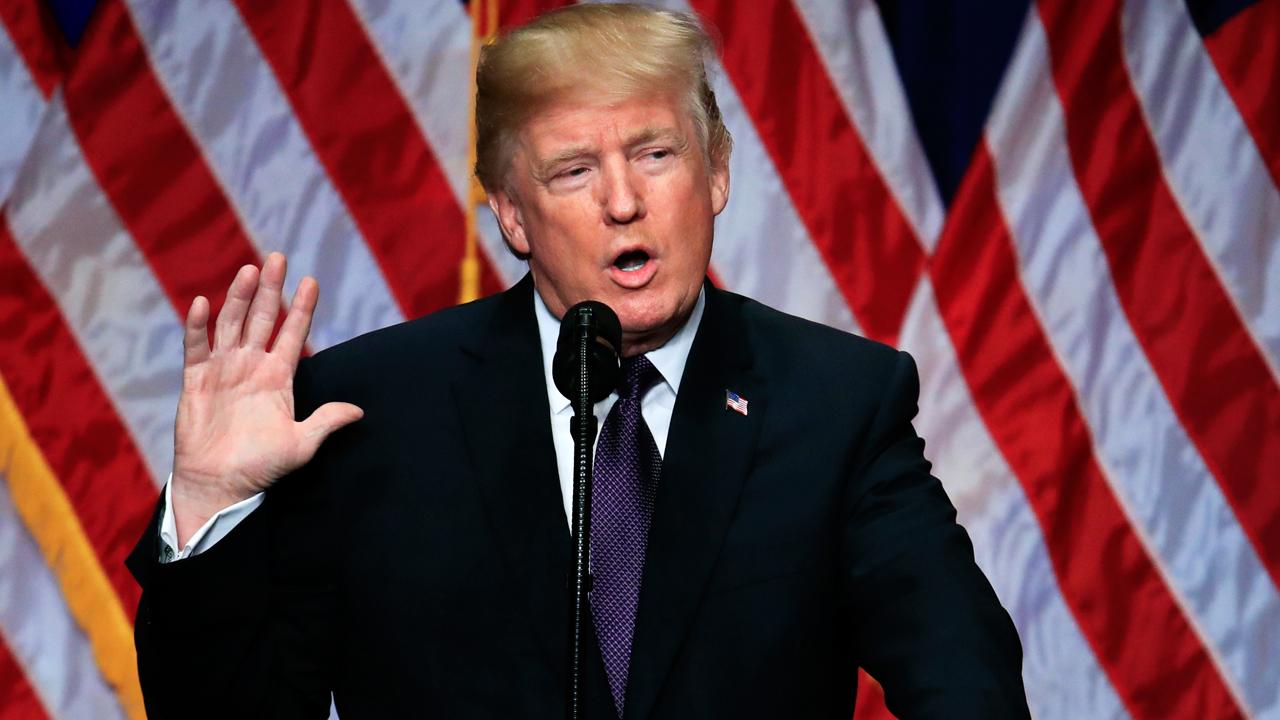 In his first official State of the Union address, in the midst of a contentious immigration fight and a booming economy that experts largely attribute to his business-friendly tax overhaul, President Trump plans to emphasize his economic accomplishments while promising to build "a safe, strong and proud America," according to a senior administration official.
The address comes on the heels of Trump's debut appearance at the World Economic Forum in Davos, Switzerland, where he met with global business and world leaders to push an America-first agenda in a striking display of international diplomacy.
Now, the president is expected to deliver a similar speech, touting the "record-setting" accomplishments from this year, namely the $1.5 trillion tax cuts signed into law in late December and his efforts to deregulate the government. Since Trump's January inauguration, the administration has claimed at least 860 total regulations pulled or suspended – a nod to the "drain the swamp" movement that helped to propel him to the Oval Office.
For Trump, the address carries extra political weight amid concerns that a blue-tide is forming to take over Congress in the 2018 midterm elections due to a potential backlash to his unconventional presidency.
While striking a tone of bipartisanship, the president will emphasize the importance of unity and optimism in the year ahead, citing the record-shattering markets, but is unlikely to discuss specific policy items, according to the official.
In 2017 alone, the Dow Jones Industrial Average set 71 new records at the closing bell, making it the best one-year performance for the blue-chip index. The broader S&P 500 and the tech-heavy Nasdaq Composite also mounted record runs during Trump's first year in office.
But on Friday, U.S. economic growth unexpectedly stalled in the fourth quarter: The gross domestic product increased at 2.6% annual rate, missing a forecast by economists at Reuters that the economy would expand a 3.% pace in 2017's final quarter.
The State of the Union is generally the largest speech that presidents deliver. More than 48 million people watched President Obama deliver his first official State of the Union address in 2010. Five House Democrats have announced their decision to boycott the event, and at least 22 Democratic women plan to wear all black in protest of Trump. Rep. Joe Kennedy (D-Mass.) will deliver the Democratic response to the State of the Union.
Trump is scheduled to deliver the State of the Union address at 9 p.m. ET on Tuesday.