Trump's college football title game trip prompts extra security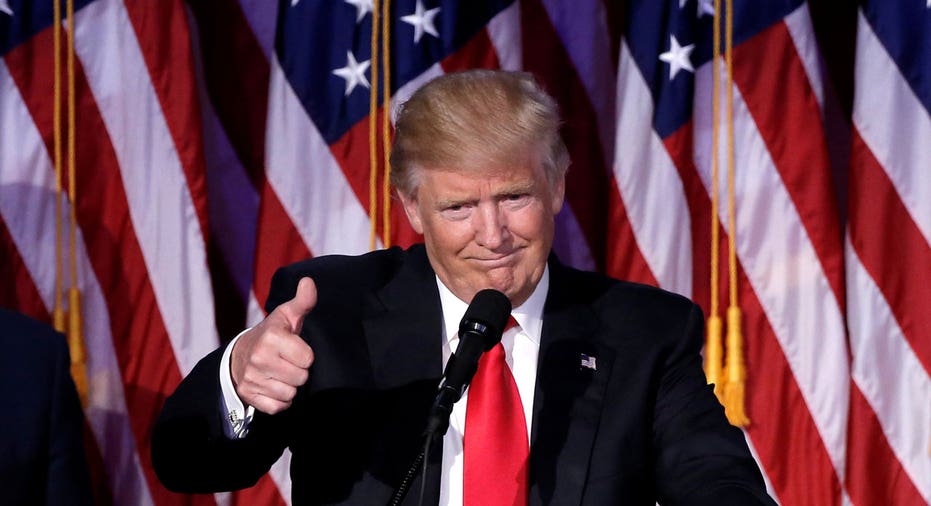 Security preparations are underway for President Donald Trump's planned visit to college football's national championship game at Mercedes-Benz Stadium in Atlanta, Georgia.
Atlanta police are working with the U.S. Secret Service to secure the area, an Atlanta police official said.
In a statement emailed to The Associated Press, Atlanta police spokesman Carlos Campos said "we're aware of his visit" and are working with the agency charged with protecting the president.
Campos said any additional comment would have to come from the Secret Service.
Atlanta's mayor, police chief, and representatives from the FBI and other state and federal agencies will be at a 1 p.m. Thursday news briefing on emergency plans surrounding the game between the University of Georgia and the University of Alabama, police said.
The White House has not made any official announcement on Trump's plans.
Melania Trump is also expected to attend the game. The Trumps will be guests of Nick Ayers, who serves as chief of staff for Vice President Mike Pence, USA Today reported. College Football Playoff Executive Director Bill Hancock told the newspaper that the White House has yet to reach out about the trip.
Trump previously attended the annual Army-Navy college football game at M&T Bank Stadium in Baltimore, Maryland, in December 2016, shortly after his election victory.
More than 100,000 visitors are expected for the game and related events over the weekend. The contest will be held in the shimmering new Mercedes-Benz Stadium, in downtown Atlanta, in the congressional district of U.S. Rep. John Lewis, a Democrat and a civil rights icon.
Trump tweeted last year that Lewis' district was "in horrible shape and falling apart (not to mention crime infested)" -- a claim hard to match with the facts. Atlanta's economy is growing rapidly, and while crime and poverty remain higher-than-average, the district is home to several Fortune 500 headquarters, prestigious universities and the nation's busiest airport.
Trump's tweet came after Lewis announced he would skip Trump's inauguration, saying he didn't consider him to be a "legitimate president" due to Russian interference in the election.
Trump's visit comes almost a half-century after President Richard Nixon attended the 1969 showdown between No. 1 Texas and No. 2 Arkansas in Fayetteville, Arkansas. After Texas won 15-14, Nixon visited with players in the locker room and presented Texas coach Darrell Royal with a plaque declaring Texas the national champion.
The Associated Press contributed to this report.